What's New in Competency-Based Higher Education?
CompetencyWorks Blog
---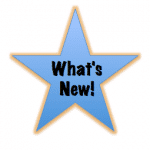 The Competency-Based Education Network, a grant-funded group of 30 institutions with competency-based programs, has become a free-standing nonprofit association and is opening up its membership. See this article in Inside Higher Education.
Policy
CBE in the News
This article highlights Temple University's efforts to establish competencies for business education.
Steve Gunderson, former congressman and current president and CEO of the Career Education Colleges and Universities, wrote an article about connecting the Higher Education Act to jobs, including a recommendation to provide access to and recognition of credentials and competency-based pathways.
This article describes why Rwanda needs CBE in institutions of higher learning.
Events
Resources
For more news and updates in competency-based higher education, sign up for our monthly newsletter on our homepage and follow us on Twitter: @CompetencyWorks.