Student-Owned Differentiated Learning
CompetencyWorks Blog
---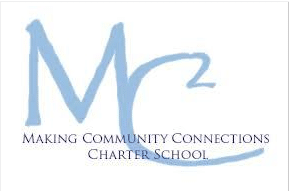 This post was originally published by The Learning Pond  on July 18, 2013.
Once again, I have found a way to visit a remarkable school, share the details with all of you, and NOT pack my Prius and drive around the country.  EdJourney continues, this time with a charter school that is pioneering and sharing a remarkable arc of student-owned, differentiated, competency-based learning, and doing it with a fraction of the resources other schools have to spend.  A few days ago I posted a short blog and video asking "Why can't all schools look like MC2 School", a middle and upper school charter in Manchester, New Hampshire.  Yesterday I had the chance to spend an hour on the phone with Kim Carter (@kimQED), Executive Director of the QED Foundation and lead learner at MC2 to learn more about what they do and how they do it.  Their websites contain gold mines of rubrics, templates, self-assessment tools, and more.  Read on!
MC2 was originally a public alternative school that has since been converted to charter status.  They currently operate a campus in Manchester and have additional schools in development that will operate under the charter.  In 2009 they won a New Hampshire state award for competency-based learning, which is now a standard for all New Hampshire schools.  They offer a highly personalized learning program to students from a very wide range of backgrounds, and it is not through large allocations of dollars; they receive just over $5,400 per student per year to operate the school.
MC2 has collected a rich set of resources on their Wiki page.  I won't try to explain it all here, but suggest it is a treasure trove of wheels that you will not have to reinvent.  They are leading the way in busting the outdated notion that we can't assess "21C" skills. You will find clearly articulated rubrics for their full range of graduate essential performance standards as well as the tools that students and teachers use for cooperative assessment. You can see how students develop their portfolios of demonstrated understanding over time.  And there is a clear window into how the school operates and allocates the precious resources of time and people.
How do they do it? Kim says that the key to providing their tailored learning program is not money, but aligning their resources to a different way of learning.
"We had a second year teacher who conducted her own study.  She tracked every minute of time she spent during the week and compared that to how a traditional teacher spends her time.  What she found was that she is not spending any more time; she is just spending her time in very different ways.  Teachers here spend time on weekly reflections, helping students through a cycle of inquiry, and in developing their own learning habits and portfolios of work."
Kim says that the only way to develop the human capacity of teachers to build this system is to engage them in the process of developing a new belief system.
"The number one belief we share is that every kid is capable of this kind of learning.  Most teachers come with the baggage of a traditional learning style.  We structure the day differently; we structure our expectations differently.  Teachers learn to give up their roles of creating lesson plans and tracking grades. We don't set a predetermined pace at which every child, and frankly every teacher, will learn.  We learn at what we call a 'negotiated pace', and the student and teacher need to be part of the conversation in negotiating what that pace will be.  Over time, as the individual learns the skills of managing and taking ownership of their own learning, we gradually release more of the responsibility to them."
Just one example of how resources are allocated differently at MC2 has to do with reflection and the use of time.  "At the end of each day, every student and teacher spends time reflecting on their learning. Each student writes a minimum of 200 words every day that they can mine later on to create one of our graduation requirements: a 100-page autobiography.  Reflection time is built into the daily schedule, because if you don't allocate that time, it just does not get done and yet we know as educators that reflection is a critical component of learning.  We also build in a week at the end of every quarter when students reflect, document, self-assess, and demonstrate their progress the quarter."
The MC2 transformational model is not for every student or every teacher.  QED developed and updates their Transformational Change Model not as a "one size fits all guide" for what schools should look like, but as a map of the differences between more traditional and more transformational schools.  Kim says that "school leaders and communities need to self-assess where they are and where they want to be.  If making that move from more traditional to a more transformational model is right for your school, we suggest you pick a few leverage points on the model that will really move you into this new space."
I am looking forward to digging more deeply with Kim and her team over time, inviting them to share with the growing community we are bringing together via The Martin Institute, and scheduling some visits to MC2 with some of the schools and district leaders with whom I am working!
---
Grant Lichtman is Senior Fellow of The Martin Institute for Teaching Excellence, a national organization focused on transforming education through professional development for teachers and administrators. He speaks, writes, and works with schools and school organizations about how to meet the educational challenges of a rapidly changing world.