It Could Happen!
CompetencyWorks Blog
---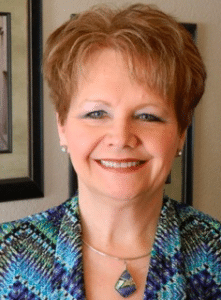 Remember Angels in the Outfield and the hopeful little boy who kept saying, "It could happen"?  One of the questions I get asked most often is why I think the transformation will actually happen this time.  Of course, this assumes that we have "been there, done that" before.  I think we have done many parts of what we are now calling competency- or proficiency-based education over the years.  And I believe there are at least three reasons it will work this time:
First, technology—both the technology teachers can use to record and report and the technology students can use to do the work.  Even our current student management systems are not enough, but there are companies developing some highly interactive, quality products that will give teachers the tools they need to record and then make sense of all the diverse data they will be collecting, as well as provide 24 X 7 access for students and parents.  Providing personalized instruction for even a handful of students was mindboggling before the internet brought the world into a hand held device—and before a generation of technologically savvy students moved into our classrooms. Now they can take ownership of their learning at school just like they do their learning outside of school.
Second, the world demands it.  We live in a competency-based world—no one really cares what facts and figures you can spout off; they want to know what you can do with what you know and if you can find what you don't know—if you can ask questions—if you know when to ask for help and are willing to do so—if you can work collaboratively on a problem that doesn't have simple answers—if you can think and do!
And finally, our students are demanding it.  They are dynamic, connected learners who ask tough questions of the world around them, who go out and find what they need when it connects with a passion, who spend hours in a quest to provide an answer to a question a friend might have asked, who blog, tweet, and create how-to and informational videos.  Then they sleep a few hours and get up and go to school.  .  .  .  What we really need to do is hold the GPS and navigate— they know how to drive.
It not only "could happen"; it MUST happen.