Summertime Learning Opportunities
CompetencyWorks Blog
---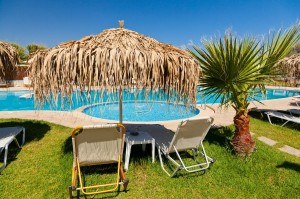 Are you starting to think about how you might use your summer? Vacation? Summer camps for your kids? Creating a summertime learning plan with a list of books to read?
There are also four professional development opportunities available that might help you think more deeply about how you can transform your district and school to a competency-based model.
Sanborn Regional School District in New Hampshire is offering a Competency Education Design Studio on July 22 -24. This is a new learning opportunity that's never been offered before. The facilitators include Rose Colby, Competency Education Specialist; Dr. Brian Blake, Superintendent of Schools; and Ellen Hume-Howard, Director of Curriculum. You'll hear from district staff including Ann Hadwen, Donna Johnson, Sandy Rutherford, Brian M. Stack, Michael Turmelle, Jonathan Vander Els, and Ann Rutherford. Mariane Gfroerer, Supervisor NH Performance Assessment, and Paul Leather, Deputy Commissioner New Hampshire Department of Education will be there as well.  For more information, email Ellen Hume Howard at ehumehoward(at)sau17(dot)org.
If you go to one of these trainings, we'd love to hear about your three to five big takeaways! And if you know of other great summer learning opportunities, please let us know.