Supporting Deeper Learning Through High-Quality Internship Projects
CompetencyWorks Blog
---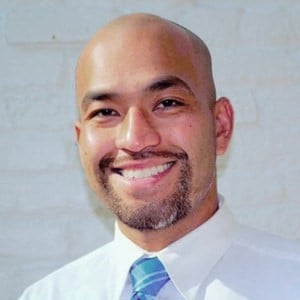 My recent CompetencyWorks post focused on helping schools facilitate deep, authentic student learning through real-world projects. This second post focuses on the nuts and bolts of supporting high-quality student internship projects through the lens of one student's experience and some helpful tools and ideas.
As a former advisor and principal at Big Picture Learning (BPL) schools, I found that developing rigorous projects with students was the greatest lever to transforming them and their learning experiences. For the first time in their educational career, they saw how the quality, depth, and impact of their work and learning could all be driven by them. They found this deeply empowering.
So how does it work? BPL's design is anchored in the 3 R's: Relationships, Relevance, and Rigor. Strong student-to-teacher and student-to-student relationships form the foundation. Learning is relevant because it is anchored in student interests and contexts. Strong relationships and relevance become the fertile soil in which high-quality, rigorous learning can be cultivated. We see high-quality internship projects as the highest form of rigor, because they demand students to acquire and apply high levels of academic, industry, and social-emotional learning standards and skills.
One Student's Real-World Project
My student Zaidee was a budding artist. Ever since arriving in my advisory in 9th grade, they (Zaidee's preferred pronoun) could always be found doodling, drawing, or creating something original, with an eclectic style. Fortunately, at the Metropolitan Regional Career and Technical Center (the Met) in Providence, Rhode Island, our entire design is built around leveraging students' passions through real-world internships.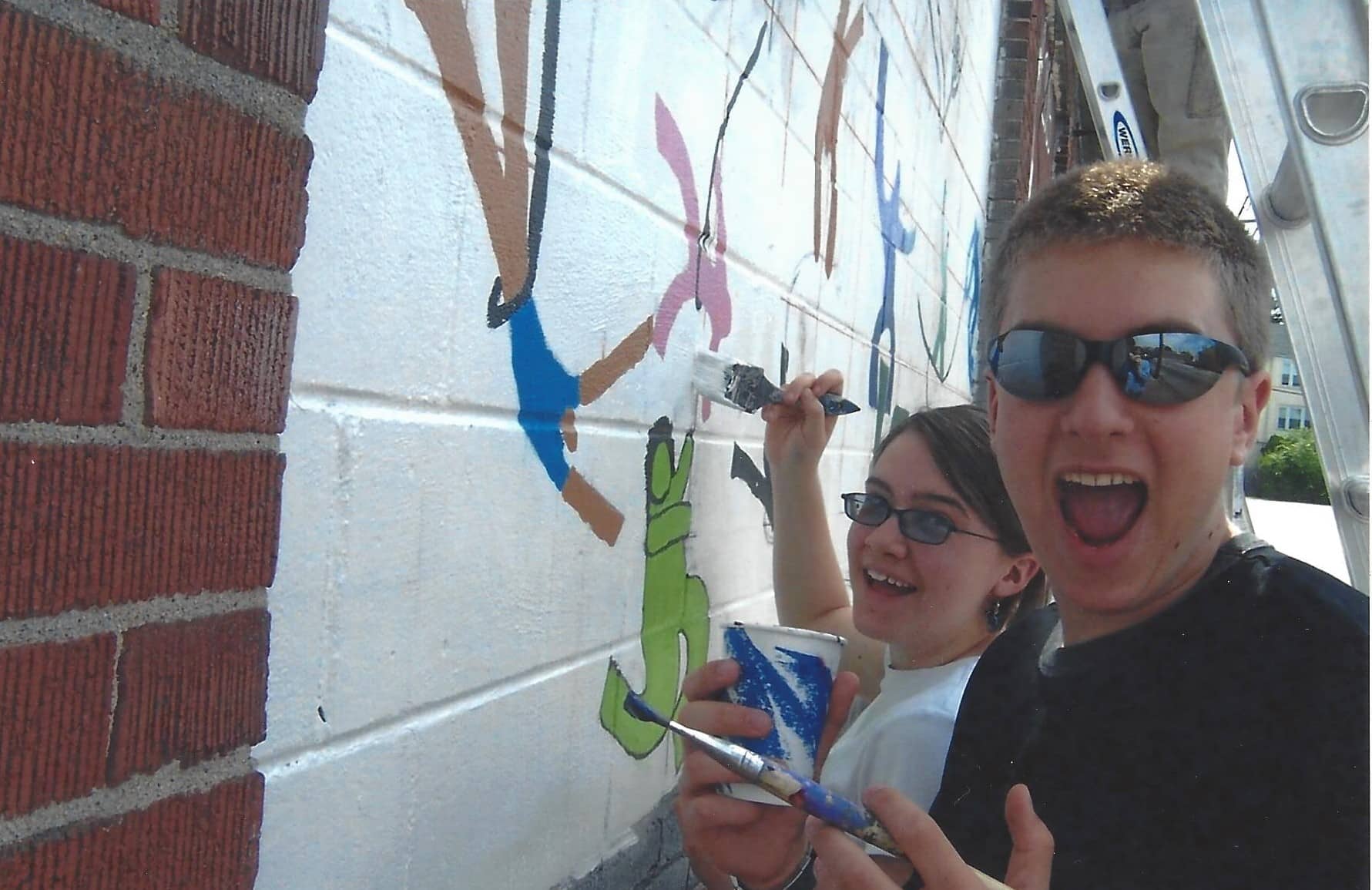 During junior year, Zaidee's internship combined a passion for art with an intention to help people. With the support of their dad, Zaidee landed an internship with a local non-profit that provided artistic outlets for developmentally challenged older adults. We learned during an informational interview that community members from across the state came there to paint, draw, sing, play instruments, and record their own music. Their smiles and the gentle hum of productive artistry in the background truly warmed our hearts.
This was a special place and Zaidee knew it. Art empowered so many aspects of their life, and here they saw how art empowered these community members. To ensure that students and internship sites are a good fit, Big Picture schools engage in an informational interview and shadow day process where students ask questions of the potential mentor and spend some time on site to get a feel for the day-to-day activities. For Zaidee, the informational interview and shadow day made it clear that this was the right place to do an internship.
After they spent several days observing and assisting wherever needed, I scheduled a project set-up meeting with the mentor to help develop Zaidee's internship project. The bedrock of high-quality projects is authenticity, and the process of finding authenticity is a conversation guided by a few simple questions. I ask the student, "What are you interested in learning?" and I ask the mentor, "What is a current challenge or opportunity you are facing right now"? As they both answer the question and the conversation evolves, we usually arrive at an idea and a product for a project.
This is where I introduce the mentor to our Project Development Tool, which helps us flesh out the student's project. It is a living document that the student, mentor, and I will communicate and work with as the student carries out the project. As her advisor, I help make or push the connections between the project and academic and social-emotional skills. Simultaneously, the mentor makes connections with industry skills. Using this tool, we help the student break the project into manageable pieces and set realistic timelines. We also use the Project Rubric to be clear with students and mentors about what high quality looks like while planning and carrying out the project.
During our weekly one-on-one meetings, the student uses the Project Development Tool to update me on the progress of the project. Their status dictates their work in school and while at their internship for that week. At a minimum, I schedule one on-site internship visit a month. During the visit, I check in on the student and mentor and support the project development process. In between visits, I email or call as needed. If we run into challenges, we make adjustments in real time. The project culminates with the student presenting their final product and a reflection on their learning at a public exhibition attended by parents, students, school staff, and the internship mentor.
Zaidee's mentor said that one challenge she needed to tackle was her staff's depth of knowledge of each clients different developmental challenges. Although all of her staff cared deeply for their clients, they would be even more equipped to serve if they had more knowledge of the clients' challenges.
"So are you interested?" I asked Zaidee. "Heck yeah," they said, followed by giddy laughter. As we fleshed out the project together, we agreed that Zaidee would research some of the common diseases and lead a professional development training with the entire staff. They studied diseases such as autism, Asperger syndrome, and Down syndrome and began developing answers to questions such as: What effects do these diseases have on the human body? How they manifest in human behavior and bodily functions? What are the limitations they cause? How can providers best interact and serve those affected by the disease?
The skills Zaidee was developing were based on the Met's standards, which are anchored in BPL's five Learning Goals:
Empirical Reasoning (ER): How do I prove it?
Quantitative Reasoning (QR): How do I measure, compare, or represent it?
Communication (CO): How do I take in and express ideas?
Social Reasoning (SR): What are other people's perspective on this?
Personal Qualities (PQ): What do I bring to this process?
Through this project, Zaidee was targeting ER, CO, SR, and PQ. In relation to more traditional academic measures, they were also targeting strands of the Next Generation Science Standards: High School Life Sciences such as Structure & Function and Inheritance & Variation of Traits. Last, Zaidee was learning many cognitive skills represented in the Summit Learning Cognitive Skills Rubric, such as Using Sources, Analysis and Synthesis, and Products and Presentations. It's important to note that although the project addressed many standards, it wasn't driven by the standards. We start with students' passions and then align standards, not the other way around.
In BPL schools, we believe that rigorous projects must be authentic. Specifically, they are driven by student interests (relevance), they need to be real (such as contributing to the internship site or the community), and the student must develop academic, industry, and/or social-emotional skills. Zaidee's project achieved all of these goals. The power of authentic work is that this learning will carry over to many aspects of their life. Zaidee experienced first-hand what it means to pursue a passion and engage deeply in work that serves a purpose and contributes to solving real problems. We have many aspirations and hopes for our students, but none is more important to us than the power of authenticity.
Learn More:
Sonn Sam, Ed.D., is Big Picture Learning's Regional Director for the Southern USA. Sonn began his career with Big Picture Learning in 2003 as an advisor, then a principal, and most recently as Chief Innovation Officer at East Side High School New Jersey, where he led the Big Picture Academy. In this role, he focused on expanding the internship program and deepening the rigor of internship projects and exhibitions. Under his leadership, Big Picture Academy has become an innovation model within the Newark Public School School District. Sonn was also a Co-chair of New Jersey's Future Ready Schools initiative and has served as a mentor in the New Jersey Leaders-to-Leaders program.