Talking about Race (and Mastery): Part 2
CompetencyWorks Blog
---
This post originally appeared at Mastery Collaborative on April 25, 2018. Read the first post here.
In our last post about takeaways from trainings with Border Crossers and the Mastery Collaborative team about race, racism, and mastery, we shared members' ideas about equity issues in traditional grading. In this post, we share participants' ideas about how race can play out in our classroom dynamics in inequitable ways, and how we can plan for more just, and equitable, and effective facilitation moves.
Developing the skills to address racial incidents and engage in learning moments around race and racism is just one powerful facilitation strategy that MC community members bring to their classrooms and school communities. Here are a few of their ideas. Please read with an eye to what's happening and can happen in your own school and classroom.
We also welcome your ideas and input about how this work can go further. Write to us at [email protected] with a strategy you use, or ask a question for us to tackle in an upcoming "Ask MC" mastery advice column.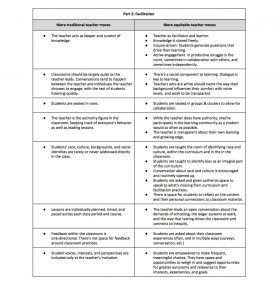 See also: