The Case for Performance Assessments in a Standards-Based Grading System
CompetencyWorks Blog
---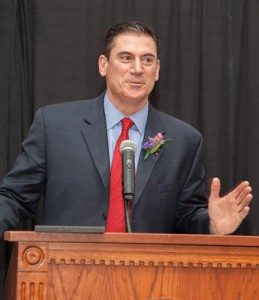 If only measuring students meeting academic standards in the classroom was as easy as it is in the performing arts or athletics. Concerts and games are authentic performance assessments. They provide the opportunity for students to demonstrate their skill levels and grasp of the concepts before an audience. Observers can see and hear the results and make judgments on the level of performance using their knowledge of the criteria commonly used to determine proficiency levels. If only we, the audience, could see how well a student is performing on authentic challenges in the classroom like we do at an orchestra concert or a basketball game.
The principle of demonstrating performance on an academic standard is the same as in the performing arts and athletic arenas. The "audience" wants to see what the student is being asked to do and to be able to understand how they did. However, the traditional classroom performance assessment is not as readily identifiable as the complexity of a musical piece or the competitive level of an opposing team. Therefore, the degree to which the student grasps an academic standard in a classroom is difficult for counselors, administrators, and parents to see and understand in today's traditional high school assessment systems.
At E.O. Smith High School in Storrs, CT, the faculty has partnered with the Center for Collaborative Education to develop a set of authentic performance tasks that will serve as the assessments for student success in demonstrating performance on their cross-curricular and subject level graduation standards. Measuring these school-wide standards—such as effective communication, problem solving, or habits of work—must include establishing clear criteria (rubrics), designing authentic assessments (performance tasks), and a calibrated system of tracking student performance. What is the task being asked of the students? How tightly does it align to the standard and indicators? What are the criteria for measuring performance levels? How we will know the student has reached the standard for proficiency? In what ways is it "authentic?"
In working with the CCE, E.O. Smith HS is committing to using performance assessments that
…address content, skills, and/or habits
…follow a multi-step process
…require application and transfer of knowledge and skill
…require higher-order thinking
…are personalized
…are creative and open-ended
…are assigned to corresponding common rubrics
…result in original products or performances for the student
For us, in the mix of standards-based reforms being put forward today, assessment is key. If you don't have the mechanism for assessing student achievement in the standards, then putting the standards in place is, at best, a symbolic act.
E.O. Smith has been at this work for almost a year, and we know it's only the beginning. We also know that this isn't just a technical change for us, but a cultural change, as well. Measuring a student's performance on cross-curricular standards requires using an authentic and reliable performance assessment with a consistent criteria, and system for evaluating the performance with fidelity. That's where we are starting this process. While doing this, E.O. Smith is formalizing its content standards, and will then work on performance tasks that allow students to demonstrate achievements for those, as well.
---
Louis F. DeLoreto has served as the principal of Edwin O. Smith High School (Region 19) in Mansfield, CT since 2001. His work has helped to increased students' SAT participation and performance levels, and has increased post-secondary enrollment among graduates at E.O Smith. As one of the first schools in Connecticut to adopt the Positive Behavioral Intervention and Supports (PBIS) model under DeLoreto's leadership, E.O. Smith has significantly reduced the number of disciplinary infractions and administrative sanctions placed on students. He is currently working to make E.O. Smith High School a leading institution in personalizing the educational experience for its students and providing multiple pathways to success.