Time's Up: US Department of Education Approves First College to Ditch the Credit Hour
CompetencyWorks Blog
---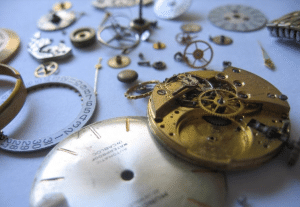 For more than 100 years, the time-based credit hour has been the currency of higher education. Originally created to calculate eligibility for Andrew Carnegie's free faculty pension system, the credit hour evolved to become much more. Entire systems have been built around and upon the time-based credit hour, including the economic lifeblood of many colleges and universities—federal financial aid. But today, the U.S. Department of Education approved Southern New Hampshire University's (SNHU) College for America (CfA) to be the first program in the country to receive federal financial aid based on "direct assessment" of student learning, rather than the credit hour. This move from the federal government could signal a new era for higher education—one in which we value and pay for learning rather than time.
Southern New Hampshire University, a small, private liberal arts institution, is familiar with pushing the boundaries of what is possible. Over a decade ago, it added a three-year competency-based bachelor's degree to its regular course offerings. Rather than squeeze four years of "time" into three years through summer and weekend classes, the faculty identified the core competencies students should have upon graduation and then wove those competencies into every course and assignment. By looking at the program holistically, rather than just as a combination of courses, the school was able to eliminate redundancies in the curriculum and focus on what students were expected to learn and do.
But SNHU didn't stop there. In 2011, it created the Innovation Lab, "an educational incubator that is working to reduce costs, increase access, and provide transformational experiences for students who have been marginalized by traditional higher education." The first idea tested in the lab is College for America (CfA), an online competency-based Associate of Arts degree that allows adult students to move at their own pace to earn a degree based on demonstrated mastery of skills and knowledge, rather than on time spent in a seat. When the first graduates receive their transcripts and degrees, it will be clear to students, four-year institutions, and employers what students with a CfA degree know and can do. They also will graduate without having incurred enormous amounts of debt. In an era of skyrocketing tuition costs, CfA students pay just $2,500 a year and can move through the program as quickly as they are able to demonstrate mastery of the material.
But a self-paced competency-based program like CfA does not fit in neatly with the historically time-based credit hour, making it difficult for students in these types of programs to receive financial aid (an important factor that prevents other institutions from breaking away from seat time). Although an alternative to the credit hour has been on the books since 2005, it had never been used. Until today.
Today's announcement couldn't come at a more critical time. Competency-based education has the potential to address cost and quality issues plaguing higher education by being transparent about what courses, credentials, and degrees actually mean. This point was underscored by Under Secretary of Education Martha Kanter upon CfA's approval:
When students, faculty members, institutions of higher education, accreditors, employers and government better understand what graduates know and can do, everyone stands to benefit.
As higher education becomes increasingly necessary and expensive, measuring time rather than learning is a luxury that students, taxpayers, and the nation can no longer afford. Now the Department of Education has demonstrated that it wants to help seed alternatives. College for America has blazed a trail—let's hope many more will soon follow.
This post was originally published by the New America Foundation on April 19, 2013.