Webinar on Introduction to Competency-Based Education April 27th
CompetencyWorks Blog
---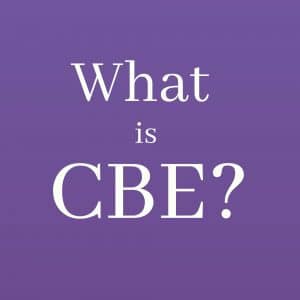 What is competency-based education? To understand, we need to start with this question: If we are going to replace the traditional time-based system designed to sort students into one that reliably makes sure students are learning, what are we going to replace it with? That's what competency-based education is all about – creating a new structure for the education system.
Although 100 innovators created the working definition six years ago at the first national summit on competency-based education to provide early guidance (we called it a working definition because we knew we would learn and need to refine it), that hasn't stopped the term being used as a description of a type of instruction (an earlier version called mastery-based learning was in fact a classroom model) or synonymous with online learning. The result is that there is a lot of confusion even among those that have included competency-based progressions within their initiatives.
To try to help calm some of this confusion, CompetencyWorks and iNACOL are hosting an introductory webinar on competency-based education on Thursday, April 27, 2017 from 3:00-4:00 pm ET. Susan Patrick and I will provide an overview of K-12 competency-based education for leaders and teachers, explore the definition of competency education, explain why schools and districts are making this transition, and describe how this system more effectively prepares students for post-secondary success. Register here.
If you have been involved in competency-based education, we would love to have you join us. As you know, there are always two conversations happening in our webinars – one audio/visual and one in the chat room. We are on a rapid learning trajectory and it would be great to hear from those at the cutting edge in trying to answer the question, What is Competency-Based Education?