What's New in Competency-Based Higher Ed?
CompetencyWorks Blog
---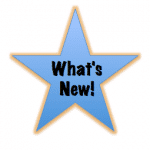 Thought Leadership: Steven Mintz, Executive Director of the University of Texas System's Institute for Transformational Learning, highlights six pathways to bring more post-secondary students toward academic and career success: modularized curriculum, competency-based curriculum, stackable credentials, structured or guided pathways, learn and earn models, and pipeline programs.
New Report: The Center for Postsecondary and Economic Success released a new report: Equity Measures in State Outcomes-Based Funding: Incentives for Public Colleges to Support Low-Income and Unprepared Students.
Federal Policy Update: Competency education was discussed in a House of Representatives hearing in early February. In his spoken and written testimony, Kevin Gilligan made legislative suggestions regarding competency education. Access the hearing and testimony here.
Emerging Competency-Based Programs
Two North Carolina universities (North Caroline State University and the University of North Carolina—Chapel Hill) are offering competency-based teacher licensure programs to help lateral-entry professionals get the training they need for teacher certification.
Mohave Community College (in Lake Havasu City, Arizona) created a competency-based program for students pursuing a substance abuse counseling degree, and will expand to auto collision repair in fall of 2017.
Opinion Articles
Student Erin Nguyen argues for UCLA to implement competency-based education in STEM courses to promote academic rigor and foster student learning.
This Op/Ed article argues the University of Missouri should adopt promising practices from Purdue, including the introduction of competency-based programs, to help offset enrollment declines and provide affordable, productive, applicable learning experiences.
Upcoming Webinars
AIR, the National Institute for Learning Outcomes Assessment, Public Agenda, and C-BEN are hosting a webinar titled Making the Case for CBE Programs: Aligning for Learning—Evaluating Connections on March 29, 2:00-3:00 p.m. ET. Learn more and register here.
There is one remaining webinar in the CBE for Community Colleges webinar series this academic year. The webinars are free to attend: CBE Transcripting, 4/19/2017.
For more news and updates in competency-based higher education, sign up for our monthly newsletter on our homepage and follow us on Twitter: @CompetencyWorks.