What's New in Competency Education
CompetencyWorks Blog
---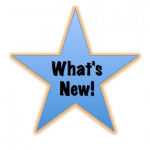 Reports and Resources
CompetencyWorks released Quality Principles for Competency-Based Education, a new book offering guidance on ensuring high-quality learning environments as more schools and districts transform to competency-based education systems. It's long. So you might want to wait until iNACOL offers it as a physical book you can order.  
Lindsay Unified School District, Summit Public Schools, and Transcend have released  Instructional Look Fors, Site Level Conditions and Faculty and Leadership Mindsets.
Students Centered Learning Research Collaborative released several reports in October:
HQ Schools and Getting Smart released Show What You Know: A Landscape Analysis of Competency-Based Education.
CASEL released a brief on integrating SEL with academics.  
2Revs and its partners are offering Learn Next, free toolbox for educators to transform practice.
Great Schools Partnership offers a framework for Building Proficiency Systems.
From the States
Idaho
Moving to Mastery in Idaho by Tom Vander Ark, Getting Smart highlights Wilder and Kuna. See 10 part series on Idaho at CompetencyWorks for more case studies.
Ybarra seeks consistency in mastery education program
Illinois
New look for Illinois School Report Cards tied to updates in how student 'growth' measured
Access to competency-based pilot expands to all schools
Illinois support system aimed at 'empowering' learning on new level
Maine
SAUs now have option of awarding proficiency or credit-based diplomas
A report Understanding Implementation of Proficiency-Based Education in Maine by EDC was released by the Student-Centered Learning Research Collaborative. In 2012, Maine passed legislation requiring all students to graduate from high school with a proficiency-based diploma. Education Development Center partnered with ten districts in rural Maine to investigate exposure to proficiency-based education, including links to engagement and academic outcomes as well as the nature of implementation. (Find the report here.)
Example of one of the many findings: Implementation has largely focused on identifying graduation standards and implementing new proficiency -based grading practices, with traditional classroom practices still fairly commonplace. This raises a question: If Maine schools had spent more time improving instruction (and culture) rather than just focusing on setting standards and changing grading, would Maine still be on a statewide pathway toward proficiency-based diplomas?
Want to learn more? Register now for a webinar with Karen Shakman and Brandon Foster from EDC on Wednesday, December 12 at 1 p.m. ET as they dig deeper into this research.
Minnesota
Principal discusses the value of standards-based grading
Vermont
The kids chose: Mill River personalizes education
Proficiency-based learning raises concerns
Equity
The Case for Competency as a New Equity Agenda by Tom Vander Ark and Mary Ryerse in Ed Week
Critics can also be our critical friends that help us be stronger. Thus, it is worth reading Education as Reeducation. It's a harsh article. However, the point about disparity and bias is a good one. We should document disparity but not jump to the conclusion that it is bias causing it.
Building Blocks of Learning
Metacognition and Mindfulness Meet the Power of Not Yet! From Getting Smart
Professional Learning and Leadership
New SAD 49 superintendent looks to "move away from the culture of mandates." Turns to Teaching for Understanding for professional learning.
Randy Ziegenfuss on Teacher Leadership and Student-Centered Learning
2Rev and Southern New Hampshire University kick-off off the first cohort for the MEd in Leading and Learning in a Competency-Based System. National cohorts to follow in the Spring 2019. To learn more, reach out to [email protected].  (Disclaimer: I've been helping out in this effort.)
Badging and Micro-Credentialing
Southern New Hampshire U adds digital badge capacity
Micro-credentialing an Emerging Teacher Leader
Also Around the Web
Competency-based Platform Market 2018-2025 Insights and Trends: Competency-Based Education Technologies, Competency-Based Technologies Platforms
Video of webinar about building social capital with Julia Freeland Fisher and David Berg
The goal of competency-based education from Observatory of Eduational Innovational
Using the Science of Learning to Redesign Schools from Center for American Progress
And to Wrap Up This What's New: Do children all need to succeed the same way? By Dr. Elizabeth Prima makes the case that we need to understand that standards are learning targets but not necessarily linear pathways of learning. Students start in different places and will have different aptitudes. She rightfully challenges us on the idea of rigidly implementing standards in lock-step fashion that hold students back from more challenging studies. What she doesn't say is that this means schools will need to adjust the support they provide to ensure all students are learning and progressing.