What's New In K-12 Competency-Based Education?
CompetencyWorks Blog
---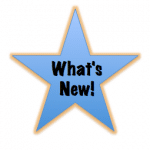 Aurora Institute News and Reports
iNACOL is now the Aurora Institute, reflecting our evolution to focusing on systems change and education innovation through student-centered approaches to next-generation learning. A video and more information are here. CompetencyWorks – which was launched in 2012 with iNACOL as the lead organization – will continue as an initiative of the Aurora Institute.
The Aurora Institute published What Is Competency-Based Education? An Updated Definition and a companion podcast. The report updates the 2011 definition in many ways, including new elements focused on equity, student agency, and different pathways. It also provides belief statements, FAQs, and resources to contextualize and deepen the definition.
The Aurora Institute also published Aligning Education Policy with the Science of Learning and Development. We know more than ever about how students learn best, but education policy hasn't kept pace with these advances. The report explores research and offers recommendations to align policy with what we know about student learning.
Resources
In A Path Forward to Educational Equity, Karla Vigil and Emily Abedon of the Equity Institute share a framework they have developed and additional suggestions to guide teachers and leaders looking to become fluent in multicultural education and more culturally responsive in their practice. Also see their Culturally Responsive Walkthrough Tool.
The Student-Centered Learning Continuum provides a rich description of the characteristics of high-quality, student-centered learning. A series of rubrics provide clear and measurable ways to assess the depth of the four key SCL tenets—that learning is personalized, competency-based, anytime/anywhere, and student-owned—in an educational setting. The research-based continuum was developed by the Nellie Mae Education Foundation and the RAND Corporation.
Professional Learning
A webinar on Scaling Up Deeper Learning Approaches in Public Schools will be offered by the Learning Policy Institute and the Alliance for Excellent Education on December 11 at 2:00pm ET. Experts from the field and researchers will discuss the challenges and opportunities educators and district leaders face in expanding deeper learning. The Assessment for Learning Project will be holding a National Conference February 11-13 in San Diego with four practice-based strands on formative assessment, performance assessment, exhibitions & defense of learning, and graduate portraits. The goal is to reframe thinking about assessment and enabling conditions while grounding learning in proven practice.
Global Online Academy is offering a new online program, "Competency-Based Learning: From Theory to Practice," in which teachers will work with a coach to create a personalized pathway through five key shifts toward implementing competency-based learning. Other upcoming GOA courses focus on rethinking the roles of students, teachers, time, and place.
Jane Szot of Distinctive Schools in Chicago shares her network's Personalized Learning Innovation Fellows model that supports teachers in leading change toward personalized learning. The fellows pilot new strategies, drive efforts emerging from the network's partnership with LEAP Innovations, and model exemplary practices in their own classrooms.
Eliot Levine is the Aurora Institute's Research Director and leads CompetencyWorks.