The Challenges of a Large, Diverse School District and the Promises of Performance Assessment Micro-credentials
CompetencyWorks Blog
---
This post originally appeared at the Center for Collaborative Education on November 13, 2019.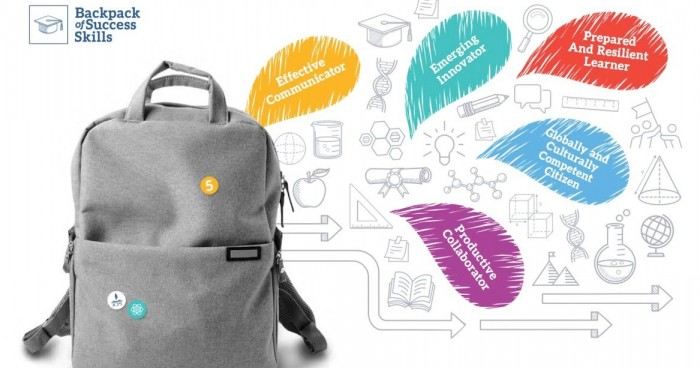 In our large, urban school district—Jefferson County Public Schools, Kentucky—we are challenging ourselves to do more than ask students to bubble in circles to "prove" what they know. We are expecting students to demonstrate and provide evidence of their abilities, skills, and dispositions. We know we are not alone. Across the world, schools are creating profiles of learners and portraits of graduates to describe the aspirations of their students. Schools are organizing exhibitions, demonstrations, presentations, and defenses of learning. Schools are planning learning experiences that are engaging and relevant, and that recognize that a person's agency grows when their work is applied to the world.
At the more than 150 Jefferson County Public Schools, this has proven to be a worthy and large task. We have set the bar high—we want to ensure that every student, every year:
will create multiple, high-quality, ideally interdisciplinary products or performances to add to their digital portfolio, which in JCPS we call the Backpack of Success Skills.
will experience meaningful learning equitably no matter their ability or background.
will be empowered to determine the evidence upon which their abilities and dispositions will be judged.
As soon as the bar was set, the challenge was obvious to us. Normally, our students did not have a wide body of evidence to include in their "Backpack of Success Skills" or to use in a presentation or defense of their learning. They had too few meaningful learning experiences to refer to when discussing their Success Skills. There wasn't much evidence of students being the agents in their own learning, of meeting the aspirations set by the Success Skills.
The Challenges
This has raised a problem of practice for teachers all across the district: How do we design learning experiences and assessments that require and create the opportunity for students to produce evidence of learning and growth?
And a problem of practice for district leaders: How do we support teachers in this design, in ways that do not undermine the principles of agency and authenticity that we know under-gird all constructivist approaches to teaching and learning, including this newest iteration – deeper learning.
We are too big and too diverse for a centralized, top-down solution or a one-size-fits-all approach. We are too human for reductionist, standardized measurements. We need professional development that:
is decentralized, personalized, and teacher-driven (in this case, they are the learners).
supports teachers in the development of authentic assessments for students, in an authentic way.
uses the anytime, anywhere capabilities of a computer-augmented world, while remaining firmly in the relationship-oriented, person-to-person spaces that are our classrooms.
challenges the inequitable and dehumanizing assessment practices of the past and empowers teachers to design assessments that empower students.
The Possibilities of CCE's Performance Assessment Micro-credentials (PAMCs)
Enter the Center for Collaborative Education's (CCE) Performance Assessment Micro-credentials. Here we saw the possibility of meeting many of our needs:
That teachers design high-quality performance assessments within the usual course of their planning.
That teachers plan meaningful, authentic work for students that results in evidence of both academic skill and dispositional growth.
That students regularly engage in product and performance-oriented work, filling a digital portfolio with documents to make the case that, "I am a choice-maker, a productive collaborator. I am globally aware and resilient, and I can communicate and innovate towards goals and purposes that I set. Further, I have the evidence to prove it."
Our first step was to pilot the earning of PAMCs through the facilitation of several cohorts of teachers who applied for these micro-credentials. This initial work included training review panels, recruiting virtual community organizers to shepherd cohorts through the process, and collaboration of multiple district players to ensure inter-departmental coordination and buy-in.
Panel discussions at our annual Deeper Learning Symposium provided a platform for teachers who earned these MCs to share their experiences with their peers. Sessions at other national conferences have allowed us to spread the word and the work.
Moving Forward
Where there are possibilities, there are challenges—and we are facing those as we move into the new year. For classroom teachers, it may feel that district initiatives such as the Success Skills, the Digital Backpack, Performance Assessments, and micro-credentialing (not to mention project-based learning, personalized learning, and new state academic standards) are competing for space with one another.
To address this, we are holding several hybrid professional development sessions called Performance Assessment Micro-credential Launchpads. Teachers earn 3 hours of PD for their "seat time", in which they get a crash course in the requirements of earning these Performance Assessment Micro-credentials and begin designing a performance assessment, aligned with the Success Skills towards evidence for a Backpack. Upon the successful execution and submission of their performance assessment work with their students, they are now eligible for additional hours of PD credit.
We are confident that as authentic evidence of learning is valued, expected, and celebrated in our district, a teachers' ability to design high-quality performance assessments will be an in-demand skill. Having a way to refine and certify this skill through the evidence-based process of micro-credentialing not only meets our needs, but it does so in a way that employs the principles of teaching and learning that honor the agency of the learner, value the application of the skills, and empower the people to challenge systemic inequity.
Learn More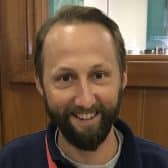 Justin Elliott is a Deeper Learning Resource Teacher in the Jefferson County Public Schools.