What's New in K-12 Competency Education?
CompetencyWorks Blog
---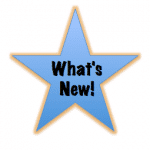 This VUE article, written by Scott F. Marion, Jonathan Vander Els, and Paul Leather, looks at how New Hampshire's new performance assessment system focuses on reciprocal accountability and shared leadership among teachers and leaders at the school, district and state levels.
Grading and Transcripts
A Spotlight on Pittsfield Middle High School
Updates in New England
News
Thought Leadership
New Resources
For more news and updates in K-12 competency education, sign up for our monthly newsletter on our homepage and follow us on Twitter: @CompetencyWorks.