What's New: What's Happening in State Policy
CompetencyWorks Blog
---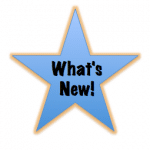 This article reviews some of the new state policy resources and highlights the types of discussion and initiatives taking place in the individual states. Nevada is joining the group of states that are supporting innovative districts, and Mississippi is supporting an innovation network. The most important thing to pay attention to is the discussion and debate in Maine as they decide whether they are going to continue to believe that their students and educators can learn to high standards and will keep learning how to support students in doing so…or if they modify expectations. Fingers crossed that the discussion moves from what's wrong to what we need to make sure all of our students learn!
State Policy Resources
Across the country, state policymakers have been engaged in thinking through how they can strengthen their policies and infrastructures to better support personalized, competency-based education. Take some time to check out the resources at KnowledgeWorks' Every Student Succeeds Act: Mapping Emerging Trends for Personalized Learning in State ESSA Plans to get a sense of how policy directions are shifting.
Other resources that you might finding interesting and/or helpful are:
What's Happening in the States
Colorado
Florida
Idaho
Illinois
Maine
As Maine continues to move forward, there is more discussion about the opportunities and challenges of the proficiency-based diploma and less about what is required to ensure that all students succeed or make proficiency-based education a success. The following will give you a taste of the discussion:
It's worth catching up on University of Maine Presque Isle from Hechinger Report as well!
Massachusetts
Michigan
Mississippi
Nevada
The Department of Education announced they are now accepting applications for their Competency-Based Education Network. School districts wishing to implement an innovative approach that allows flexibility in the classroom can join the network to study and establish recommendations for implementing personalized learning initiatives statewide. For more information on the Competency-Based Education Network application process, visit the Nevada Department of Education.
New Hampshire
New York City
Pennsylvania
Vermont