When the Stars Align in Support of Learning . . .
CompetencyWorks Blog
---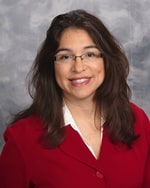 This post originally appeared at the Foundation for Excellence in Education on December 8, 2014.
There is one key area where K-12 and higher education policy intersect—teacher preparation. Higher education needs college and career ready graduates while K-12 turns around and asks for better equipped teachers.
I think it's safe to say that there is broad agreement on the importance and impact a great teacher can make—a point confirmed by evidence and reiterated in Joel Klein's new book. However, the debate continues over fundamental policies such as who should teach, how they should be trained, and how to ensure that graduates have the skills they need for the classroom. This debate is sure to be resurrected now that the U.S. Department of Education has released new proposed regulations on teacher preparation programs.
Maybe there is a common K-12 and higher education reform effort where the stars can align? I think it's competency-based learning.
Competency-based learning is gaining interest and momentum in both K-12 and higher education. While there are some differences in the programs, there are common characteristics. Competency-based learning is a system of personalized instruction where students learn at their own pace and advance when they can demonstrate they have mastered certain knowledge and skills known as competencies. In a traditional system, time is the constant and learning is the variable, meaning students earn credit based on the number of minutes spent in a classroom regardless of whether or not they have mastered the material.  
Through competency-based learning, students can receive credit for what they already know and may incorporate learning opportunities, like internships, outside of a traditional classroom. While online or blended learning is not a requirement, the significant breakthroughs in technology have enabled this level of personalization to be scaled like never before.
Flipping the traditional school paradigm represents a significant shift for both K-12 and higher education because mastery becomes the sole determinant of a student's progress and success. Western Governor's University has been at this work for about 15 years and just recently launched a website seeking to encourage conversation and collaboration about competency-based learning. Even more notably, competency-based learning has hit The Big Ten and the University of Texas. I would be remiss to not mention the exciting newPersonalized Learning program in my home state at Northern Arizona University (recently mentioned in the top 7 higher education competency programs to watch).
The thoughtful new report issued by the National Council on Teacher Quality (NCTQ) last month will hopefully reinvigorate the debate over teacher preparation programs. The title, Easy A's, is revealing.  One of the primary questions NCTQ sought to address is whether teacher candidates are "graded too easily, misleading them so they believe they are genuinely ready to teach"? This is a genuine problem. The traditional K-12 and higher education systems are fraught with false signals. Diplomas and credits based on Carnegie units allow students to think they are proficient only to experience great frustration in college and career. A competency-based program with a clearly-defined rubric can address this problem. The new rulemaking process opened by the U.S. Department of Education poses the perfect opportunity for USED to encourage the shift towards competency-based programs.
As we continue to imagine and innovate next generation schools, it is fair to ask how equipped teachers (and leaders) are for the transition. A new archetype of teacher preparation that is entirely competency based is the solution we need to ensure our teachers are not only ready-to-teach but ready-to-teach in the kind of innovative, personalized, technology-enhanced classrooms that the future holds.
---
Karla is the State Policy Director of Competency Based Learning for the Foundation for Excellence in Education. Previously, she served as Special Assistant to the Deputy Superintendent of Policy and Programs at the Arizona Department of Education. Karla also served as the Education Policy Advisor for Governor Brewer and as the Vice-Chair of Arizona's Developmental Disabilities Planning Council. Her experience includes serving as Director of State Government Relations for Arizona State University (ASU) and as a senior policy advisor for Arizona's House of Representatives. Karla received her B.A. from Indiana University and an M.P.A from Arizona State University. Contact Karla at Karla (at) excelined (dot) org.