Book
Agency by Design: An Educator's Playbook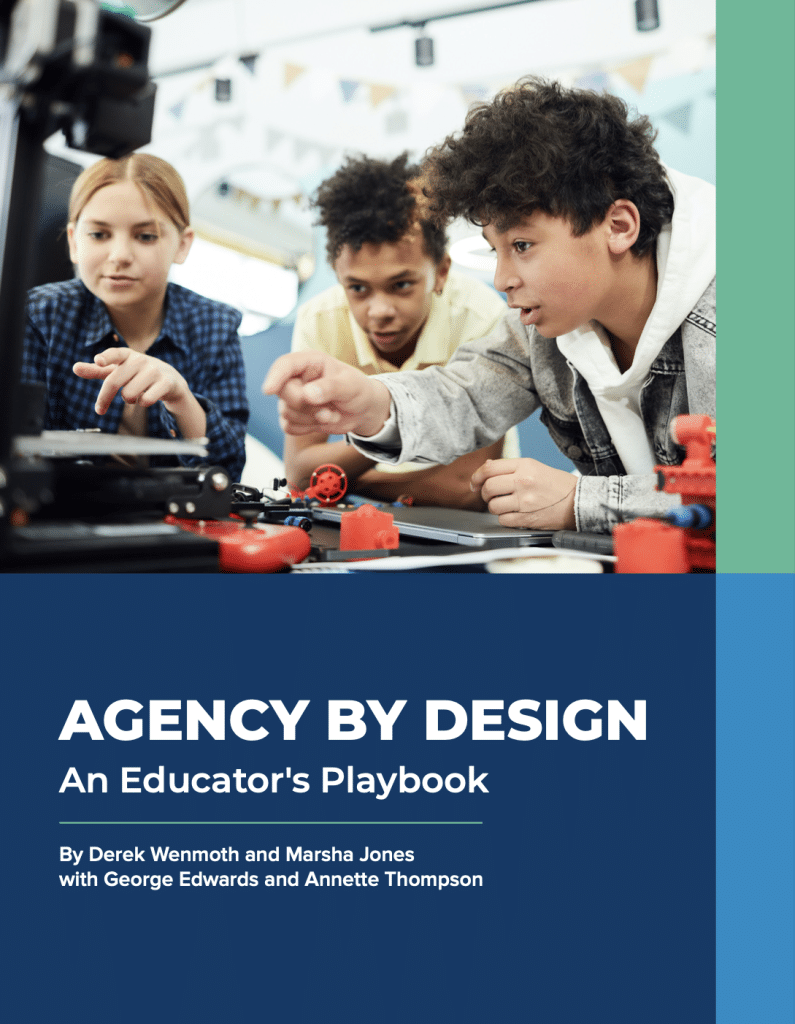 ---
Here is the book you've been waiting for – "Agency by Design: An Educators Playbook!"  
This book is a call to action, providing the tools, strategies and user friendly rubrics to guide you as you unlock the potential of your students, as they embrace their personal ownership of learning. This resource is a mix of the theoretical with the practical steps taken from lived experiences from educators, who, like you, desire more for their students in their learning experience. 
Essential components found within the Playbook are explicitly defined support-systems in terms of the rationale (the why), a deeper look at what agentic behavior looks like when the teacher creates the conditions for agentic behaviors and the characteristics seen in students when they become more agentic in their behaviors. Importantly, opportunities are included for you to reflect on the text and access rubrics for benchmarking and planning. 
As an added benefit, you can download each of the 14 chapters listed below separately by clicking on the linked headings! 
Conditions Created by Teachers:
Characteristics Observed in Students