Report
Executive Summary: Current to Future State-Issues and Action Steps for State Policy to Support Personalized, Competency-Based Learning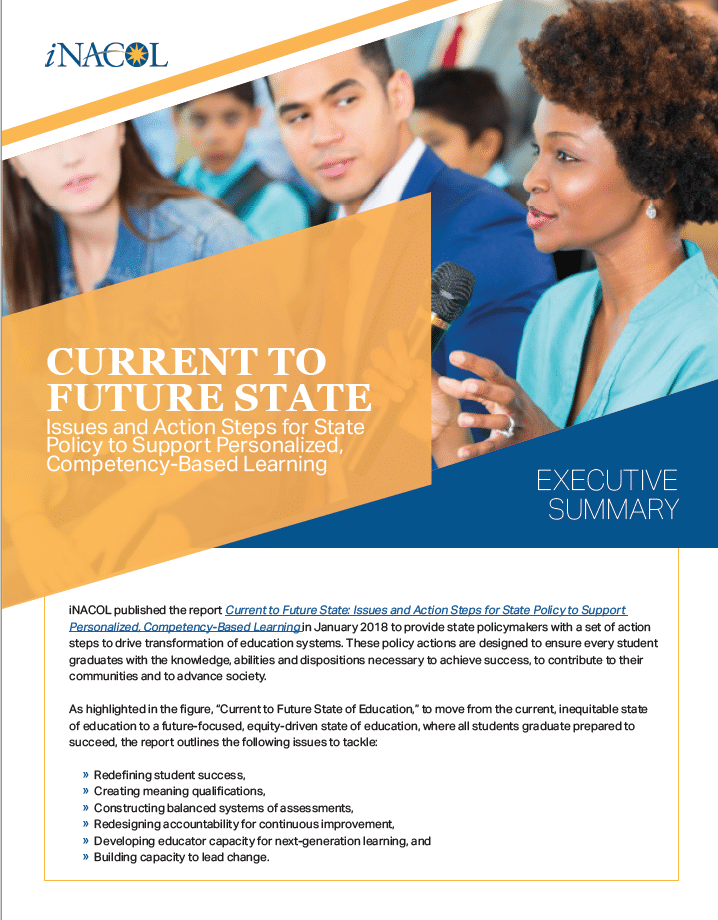 ---
In January 2018, iNACOL published Current to Future State: Issues and Action Steps for State Policy to Support Personalized, Competency-Based Learning to provide state policymakers with a set of action steps to drive transformation of education systems for the long-term. These policy actions are designed to ensure that every student graduates with the knowledge, abilities and dispositions necessary to achieve success, to contribute to their communities and to advance society.
This executive summary includes the graphic below that draws attention to the following six issues to tackle from the report:
Redefining student success,

Creating meaning qualifications,

Constructing balanced systems of assessments,

Redesigning accountability for continuous improvement,

Developing educator capacity for next-generation learning, and

Building capacity to lead change.