Report
NACSA Viewpoint: Authorizing Online Learning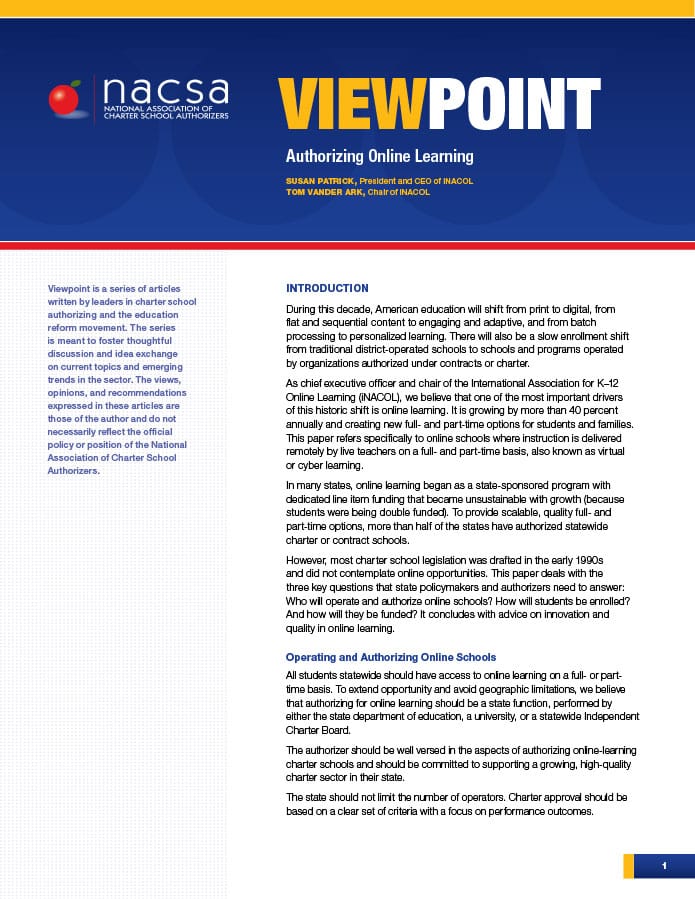 ---
Online learning is growing by 40% annually and creating new full- and part-time options for students and families. However, most charter school legislation, drafted in the early 1990s, is not inclusive to online learning opportunities. This paper addresses 3 key questions that state policymakers and authorizers need to answer:
Who will operate and authorize online schools?
How will students be enrolled?
How will online schools be funded?
After framing these questions, authors Susan Patrick and Tom Vander Ark provide advice on innovation and the provision of high-quality online learning programs.