Report
Promising Practices in Online Learning: Blended Learning – The Convergence of Online and Face-to-Face Education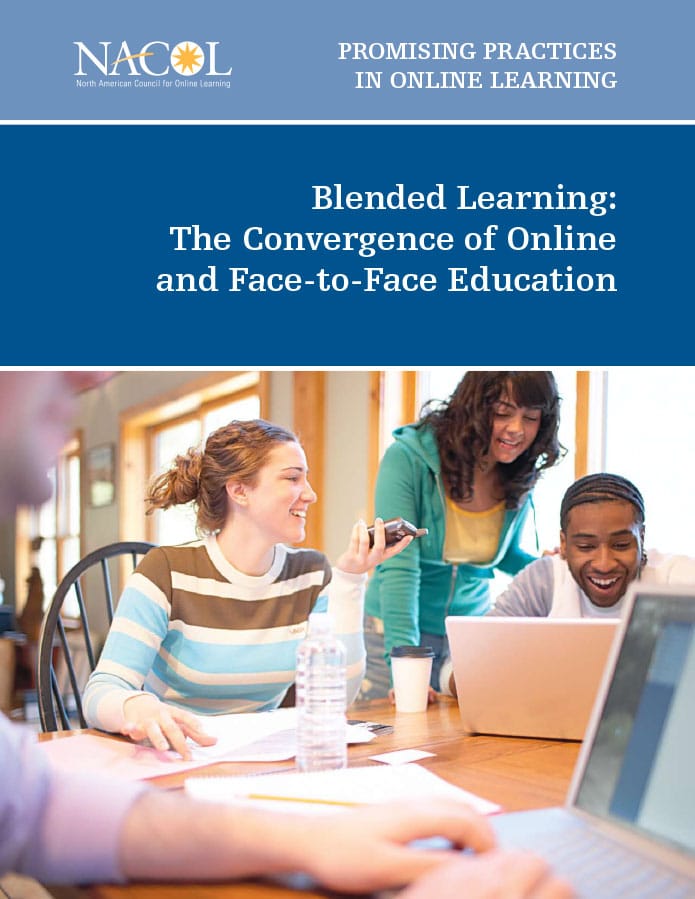 ---
The rise of the Internet tremendously increased the quality of digital classroom resources, and schools and districts today are combining online learning with face-to-face instruction, called blended learning. By combining the very best elements of online and face-to-face learning, author John Watson argues that blended learning will emerge as the predominant education model of the future. This report was designed to answer the following 5 questions:
How does blended learning fit into current conceptions of online learning?
How does blended learning help engage students and support their academic success?
How are online learning and face-to-face instruction being combined effectively?
Is blended learning meeting unique student needs that neither fully online nor face-to-face models can achieve?
What digital content and curricula are being used in blended learning?
Read this report to explore some of the outstanding models of blended learning in use today, as well as lessons learned and recommendations for development, implementation and analysis.