Report
Promising Practices in Online Learning: Funding and Policy Frameworks for Online Learning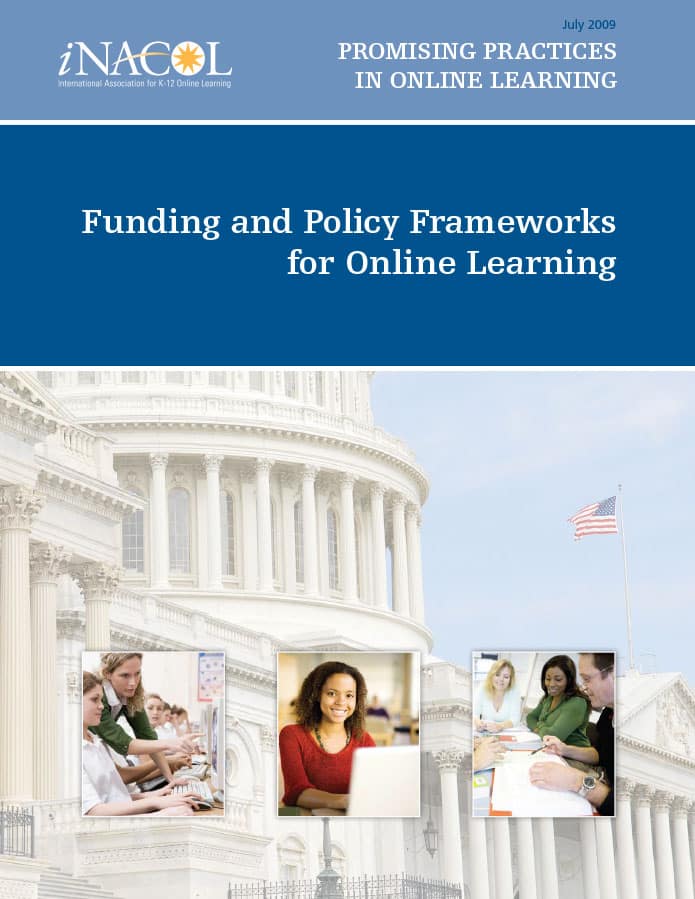 ---
What do strong policy and funding frameworks look like, and what specific benefits do they afford? Which online learning policy and funding structures hold promise for all modes of learning? This report lays the groundwork by creating frameworks for policy and funding development in online learning environments.
In at least 44 states across the country, students are logging in to learn at all times of the day and night—accessing courses they might otherwise be unable to take, interacting with students they might otherwise never know, and working with highly qualified teachers they otherwise could not access.
While the viability and popularity of online learning is gaining widespread acceptance, the policy needed to support its growth is lagging. The continued success and sustained growth of online learning requires state education policy frameworks to be adjusted.
Read this report now and explore promising practices for funding and policy development in your online learning environment.