Report
The iNACOL State Policy Frameworks: 5 Critical Issues to Transform K-12 Education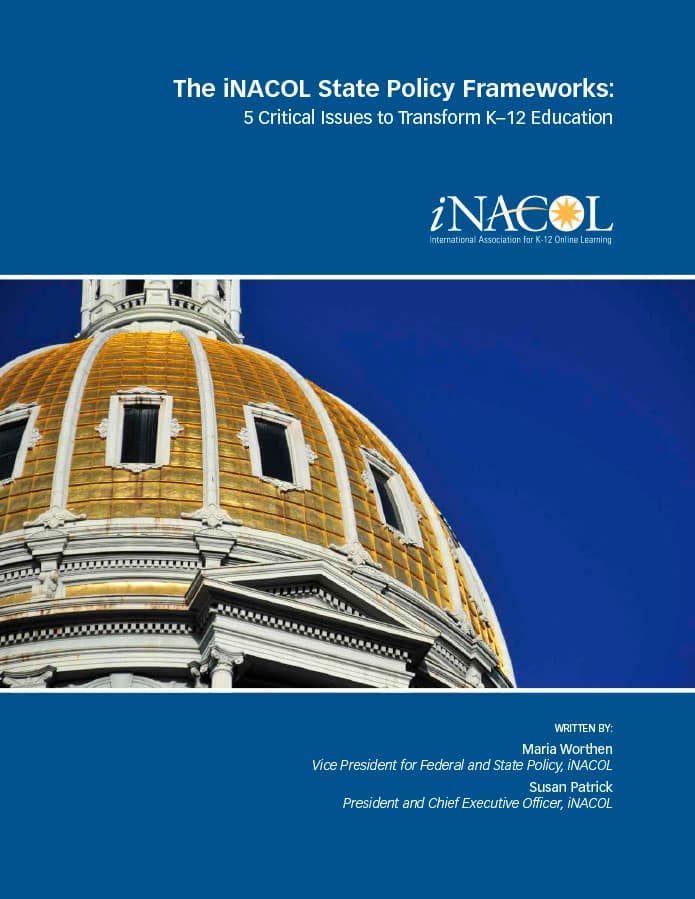 ---
Over the last decade, the American education system has seen unprecedented transformation of teaching and learning as educators have grasped the power of new learning models to close achievement gaps and extend access to high-quality learning opportunities.
The next few years hold great potential to continue the incredible progress we have achieved—with new learning models that allow personalization of instruction for each student and a shift towards competency education that will ensure teaching and learning are built on a foundation of true mastery. These advances have the potential to close achievement gaps, prepare more students for college and career, and reduce inequities in our education system.
However, this shift cannot be sustained without changes in state policy. Laws, rules, and regulations written in the analog era must be adapted to support new learning models. States must ensure that students have access to a wide range of choices across the learning continuum, that those choices are of high quality, and that the necessary supports and infrastructure—funding models, data systems, and broadband connectivity—are in place to enable highly personalized pathways.
This policy brief provides concrete, actionable recommendations for state policymakers.