Issue Brief
Transforming Teaching: What University Presidents and Deans of Colleges of Education Need to Know about Modernizing the K-12 Educator Workforce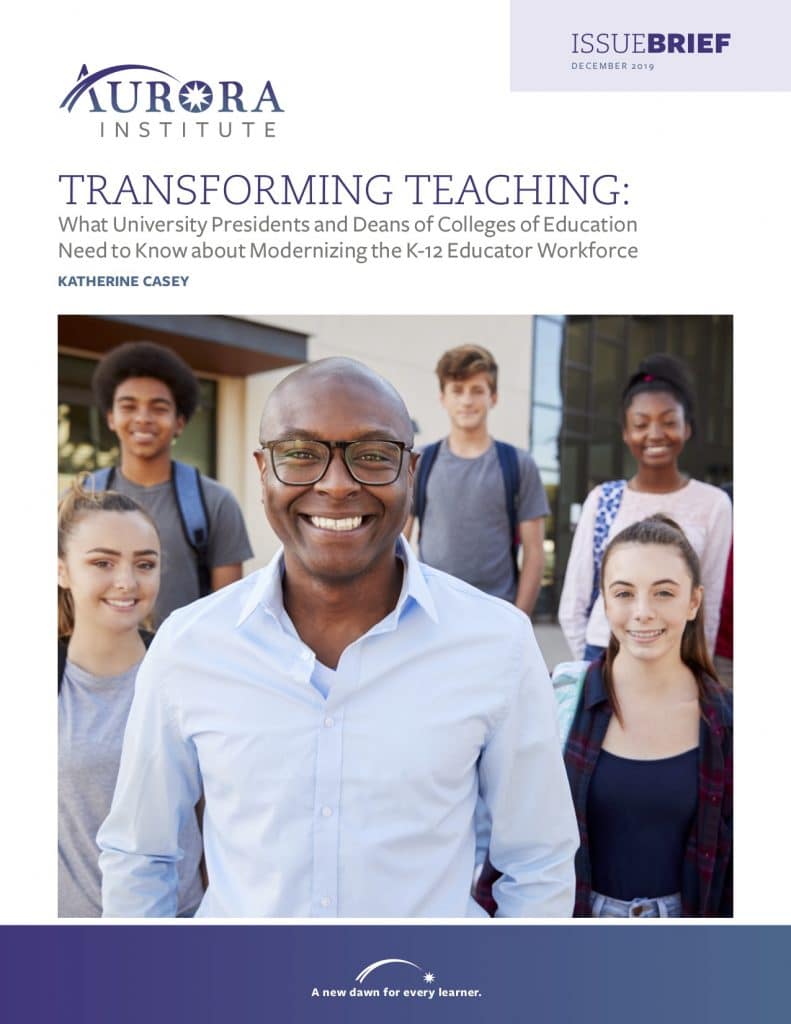 ---
Higher education has immense power to support the transformation of K-12 teaching and learning because it incubates future educators and supplies opportunities for professional development. University presidents and deans of colleges of education can also use their influence to support systemic change to modernize the profession through a variety of tools and strategies that are at their unique disposal. This issue brief challenges institutions of higher learning to:
Diversify the educator workforce;

Modernize teacher preparation; and

Promote continuous professional learning and development.
Transforming Teaching: What University Presidents and Deans of Colleges of Education Need to Know about Modernizing the K-12 Educator Workforce comes on the heels of two other issue briefs that explore how federal and state policymakers can support systemic transformation of the profession. Together the three issue briefs expand on the seminal paper, Moving Toward Mastery, which described in vivid detail a new vision for modernizing the educator workforce. Like states, higher education leaders will approach this work from varying political, economic, and cultural contexts. This brief contains many entry points to initiate action. In addition, the brief contains case studies that illuminate how many institutions of higher education are already making great strides.