9 Key Takeaways from Next Generation Learning Models
Education Domain Blog
---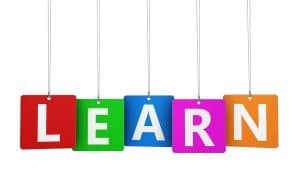 Next generation learning models redesign K-12 education to optimize learning for each student. As new models emerge and develop throughout schools and districts across the country, leaders are searching for promising practices and lessons learned in shifting from traditional K-12 systems to personalized, student-centered models.
What are the key trends driving next generation learning? What are the most promising innovations across the field, and how can school and district leaders successfully transition to next generation learning?
In a recent iNACOL webinar, a panel of experienced leaders and designers of next generation models shared the challenges and emerging solutions they have learned through their work as early adopters in the field. The webinar featured Tim Carnahan of LEAP Innovations, Larry Miller of Florida Southwestern State College School of Education and Stefanie Blouin of Next Generation Learning Challenges.
These presenters shared enabling or inhibiting conditions they faced and described how they continuously improve and approach scale. Watch the archived webinar or download the slides to glean insights into leading your own state, district or school toward next generation learning.
Here are 9 key takeaways from the webinar:
Be as ready as possible: plan and iterate

. Expect your model to change. Lead with a growth mindset, persistence, urgency and patience.

Build a clear and compelling narrative

. Focus on student learning and hinge your new school story on how this new approach to learning is best for students.

Engage early and often

. Engage stakeholders in conversations about what success will look like in five years.

Foster and sustain a strong culture

. Nurture individual voice and creativity in the context of the school. Co-shape your beliefs, values and norms with staff and the community.

Keep the focus on student learning

. Use student learning as the lens to adjust and achieve your outcomes.

Personalize professional learning

. If teachers aren't experiencing personalized PD, students likely will not experience this either.

Leverage the work of others

. Hire veterans or early adopters from first generation schools to lead the second generation of personalized learning schools.

Build (or build on) richer, deeper definitions of student success

. The definition of student success needs to go beyond content knowledge and skills. Definitions of success need to include critical thinking, problem solving, collaboration, communication and essential habits of character.

Focus on change management and support

. Support must factor in the leader's own change process. Schools are units within a larger organization (district) — be sure to account for external pressures from traditional constructs.
For more information: