Virgel Hammonds and Dr. Darryl Adams to Keynote at iNACOL Symposium
Education Domain Blog
---
iNACOL is pleased to announce two dynamic keynote speakers on student-centered learning, educational innovation and equity: Virgel Hammonds and Darryl Adams for the iNACOL Blended and Online Learning Symposium in San Antonio, Texas.  
Announcing #inacol16 keynote speakers @VirgelHammonds & @DrAdamsCVUSD to share practitioner perspectives on #equity https://t.co/agBlgLRqJG

— Aurora Institute (@Aurora_Inst) September 2, 2016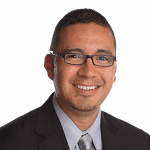 Virgel Hammonds, Chief Learning Officer of competency-based education work at KnowledgeWorks, will share why and how educators and communities are making the shift toward powerful, learner-centered, competency-based systems.
Known as the rock-and-roll Superintendent, Dr. Darryl Adams is transforming education through love, music and service to prepare each student for college, career and citizenship. He will share his community's moral imperative to bridge the digital divide to ensure all students are connected and empowered, and that educational equity and access is a civil right not denied.Learn more about this keynote presentation here.

Please join us at the iNACOL Symposium for these esteemed keynotes, more than 260 thought-provoking sessions, and unparalleled networking opportunities. This year's iNACOL Symposium theme is Innovation for Equity + Redefining Success and will be in San Antonio, Texas on October 25-28, 2016.
Register to attend the leading event in K-12 competency-based, blended and online learning today, and please contact us with any questions.
Share this keynote announcement on Twitter:
Other Helpful Links: