Aurora 2020 Virtual Symposium Day 1 Wrap Up
Education Domain Blog
---
The first day of the Aurora Institute 2020 Virtual Symposium brought together educators, system leaders, and education thought leaders re-imagining the future of K-12 teaching and learning. Susan Patrick, President, and CEO of Aurora Institute kicked the symposium off with an analysis of the challenges facing educators in the wake of the COVID-19 pandemic, social uprisings, and economic turmoil.
"We begin today acknowledging the multiple crises," she said, "with schools lockdown an epidemic, with awareness of harrowing racial injustice in our nation, of growing income inequality, of the need for change. All of these have a root cause with problems in the design structures and delivery of the education systems we've inherited. For systemic change, we must address the conditions that hold these problems in place and create the solutions. We have a chance to do right."
Dr. Rebecca Winthrop, of The Brookings Institution, described approaches for harnessing innovation to rapidly accelerate educational progress. For such leapfrogging to work, she said leaders must employ the following strategies:
Student-centered teaching and learning
Individualized recognition
Diverse people and places
Results-oriented tech and data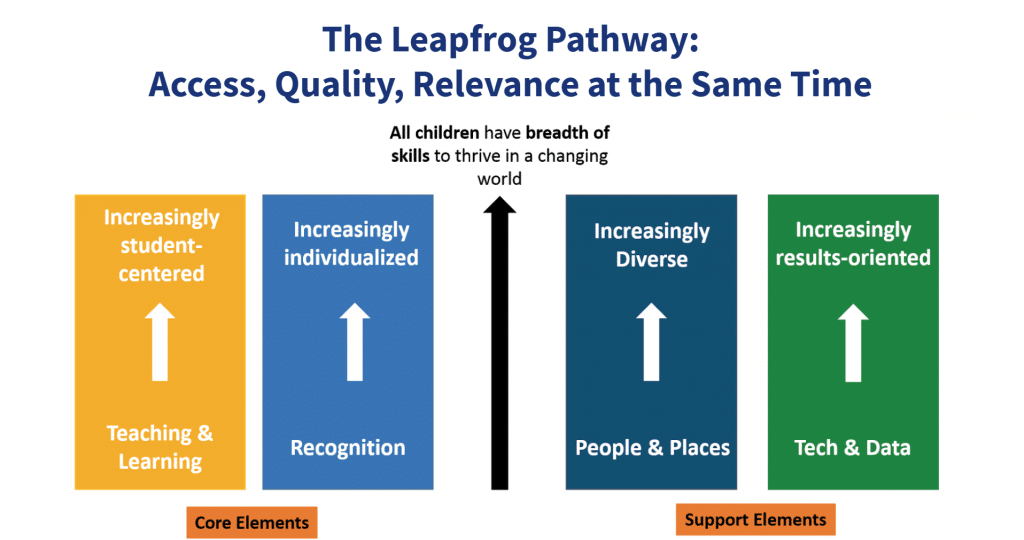 Dr. Tony Jackson of Asia Society challenged attendees to transform K-12 education for a 22nd century, in which the "dominance mindset" at the root of today's biggest social challenges is replaced by an egalitarian one.  "If we are to survive as a species," he said, "education on a global scale must develop in youth the disposition to act more toward the common good than toward individual gain, or group hegemony."
Education for global competence, said Dr. Jackson, requires learning and applying critical reasoning, curiosity, and problem-solving skills to understand the world in its full complexity. It requires engaging children in experiences designed to develop empathy and to counter the innate psychological mechanism of othering that is at the heart of the dominant paradigm. Education for global competence develops a disposition in youth to take action, and to apply cognitive and social emotional skills in ways that balance the value of achieving goals to the cost of achieving those goals for both people and the planet.
So inspired to hear from Tony Jackson re what is needed for Ed in 22nd century: the intention to develop in all youth an egalitarian mindset, to act more for the common good than individual gain. @Aurora_Inst #Aurora2020 #LearnerCentered #CompetencyEducation pic.twitter.com/0WH37yQgza

— Loretta F. Goodwin (@LearningZest)
Dr. Katherine Casey of imaginEDU said that while, we can't rely on schools alone to cultivate the occupational identity, or the purpose or the civic awareness of our young people, we can and should think critically about a future of education that is responsive to all these realities, and specifically one in which every young person has the opportunity and support to discover purpose, self-determine, and pursue a certified pathway toward a meaningful, chosen career and life, which will build social and economic capital over the course of their lifetimes.
Oscar Santos, of the Center for Collaborative Education, highlighted the staggering inequities in the current education system, and referenced diversity in the teaching workforce and the need to match teachers with the populations they serve. "We know that when students have teachers that look like them, that understand them, that come from their communities, amazing things happen. Grades go up, engagement goes up, discipline goes down," he shared. We aren't even close to doing well with representation in K-12 education.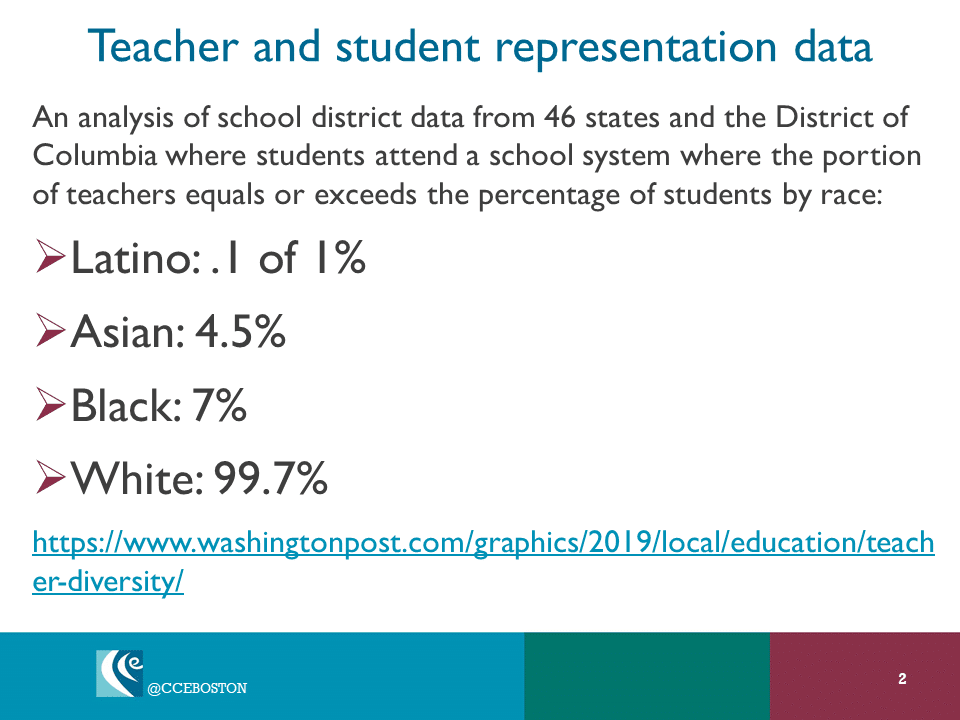 He offered an intriguing solution of using reciprocity as the accountability driver for designing new kinds of schools.
Eight breakout sessions followed, focusing on such topics as advancing equity in classrooms, anchoring the educational ecosystem, designing the classroom to thrive, and innovative practices and approaches to learning pathways and work. After that, attendees were invited to virtual book clubs with leading authors of texts on personalized, competency-based education.
Here's a look at various attendee's tweets and reactions to the series of break-out and book club sessions.
GREAT STUFF!
I love learning and showing my students that learning is a lifelong process. Paraphrased, "radical creation comes from radical disruption." I'm ready to take on the challenge and see some radical change! #Aurora2020 #teachertwitter #AmesLearns #EquitableEducation pic.twitter.com/k5cANUom6f

— MsJsArbonne (@ArbonneMs)
Shifting culture is the most difficult and most important shifts for moving innovation forward. #aurora2020 pic.twitter.com/DaM8pdiw63

— Arik Mortenson (@AmortVT)
Super proud of @Rebholmesedu – presenting this morning on the power of intermediaries to drive #innovation at #Aurora2020 symposium. @edinitiativeco @Gretchedu @lmascarenaz pic.twitter.com/ZCJGnraID8

— Alex Carter, Ed.D (@AlexCEICarter)
Great hearing now fr @MarthaHRoss of @BrookingsInst about ways workplace supervisors can support developmental relationships. @Aurora_Inst #Aurora2020 #LearnerCentered #CompetencyEducation #apprenticeships pic.twitter.com/0dbzvuHdyw

— Loretta F. Goodwin (@LearningZest)
#Pathwaysbook Book study session beginning now! https://t.co/XtjCwslYQP #Aurora2020 @HighlanderInst @ShawnCRubin @csanford42 pic.twitter.com/90ZVd4wiXJ

— Sarah Rich (@edtechSAE) October 26, 2020
Thanks, @Stephanie_Malia for challenging our thinking re the social contract, & urging thought re lifetimes, not pipelines. So true: life should be long and livable. Looking forward to read your book, Making it. @Aurora_Inst #Aurora2020 #PersonalizedLearning #CompetencyEducation

— Loretta F. Goodwin (@LearningZest)
What are the 4 currencies young people need? @Stephanie_Malia shares: competencies, credentials, connections & cash. (Read her book: Making it) Here's a list of #competencies. @Aurora_Inst #aurora2020 #CompetencyEducation #LearnerCentered pic.twitter.com/D9sDaYSczC

— AYPF (@AYPF_Tweets)
To learn more about Aurora Institute Virtual Symposium programming, visit https://aurora-institute.org/symposium2020/agenda/.