Blended Learning as a GPS — Destination: Success
Education Domain Blog
---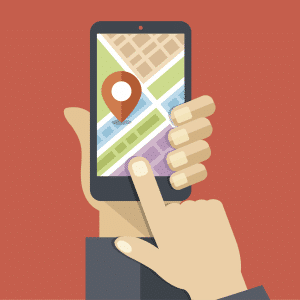 Today, with  GPS, it is almost impossible to get lost. A GPS and maps provide multiple ways to your destination. You have access to information on the routes, speed of travel, the time to destination, and places of interest along the way to explore.
Imagine if today's learning environments were re-imagined to work more akin to the experience of using a GPS when you are driving.
Just as a car's GPS system provides an immediate alert when a wrong turn is made or the driver gets stopped in a traffic jam, advanced learning technologies in the hands of teachers and students can provide immediate feedback to keep students aware of the pacing and progress toward their learning goals — and advise them when they need help.
A next generation education system would offer each student their own GPS-like dashboard for learning so that each student would know if they were on track toward their destination—graduation, college and career-readiness—every moment of every day and every point along the way.
Effective blended learning environments provide this GPS for students and teachers, allowing them to navigate with flexibility along individual pathways for truly personalized learning.
Blended learning offers a vehicle for optimizing the instructional design toward personalization through transparent data dashboards and a personalized learning map for enhancing a student's choice of path. This flexibility allows teachers and students to access multiple resources and a variety of content (with reviews and recommendations), but provides a clear profile of how much progress students have made and how much work is still needed to continue along the pathway if they are to achieve success.
The learning journey is supported by harnessing advanced, adaptive technologies to provide immediate feedback in order to stay on track and uncover opportunities to dive into areas of unique interests for deeper learning along the way. The journey is not necessarily linear, and a student is able to take multiple pathways to achieve their learning goals and explore based on individual interests—all while co-piloting with educators and receiving regular feedback on progress so they don't get lost.
Side trips—peaked by interests that contribute to the broader acquisition of an individual's knowledge and skills—can bring joy to the journey. Step by step, students build competencies and engage in meaningful projects and exhibitions which show what they know and have learned.
A GPS for learning is an apt analogy to demonstrate how blended and online learning environments can be a vehicle for personalized learning through use of a customized dashboard.  Teachers, parents and students are shown real-time information and provided with the tools to optimize learning pathways along a personalized journey toward graduation and student success.
Learn more about blended learning:
What does blended learning mean to you? Let us know by responding in the comments below or tweeting to @nacol, or become a guest blogger and tell us about your blended learning journey.