Competency-Based Education Task Forces: A State Policy Mechanism to Foster Personalized Learning by Creating Dialog, Surfacing Barriers and Providing Solutions
Education Domain Blog
---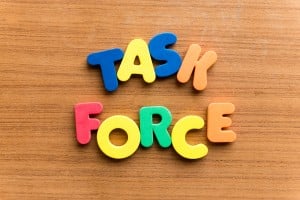 Transitioning from a traditional seat time based system to a competency-based learning system often requires changes at multiple layers in policies from the school level to the state-level. State policy makers can provide thought leadership in their states by creating a space for dialog between policy makers, stakeholders and communities across the state by establishing a formal statewide task force for competency-based education (CBE). A CBE task force brings together a group of experts and stakeholders to examine the issue in depth, to consider needs in policy and practice, and to provide recommendations and next steps in a state.
States (generally legislators through sponsoring legislation) establish task forces for the purpose of studying policy issues related to CBE. The needs and issues will vary state-to-state because of the differences in educational statutes, regulations and capacity, but CBE task forces offer a future-focused approach by providing a safe space to identify barriers, needs, and consider options to best enable competency-based pathways.
Why CBE Task Forces are Important
An education task force convenes to study a specific topic. During this time, a task force often engages with educators and experts on best practices and policies regarding the topic of the task force.
Establishing a CBE task force allows the members to study CBE policies and practices. CBE task forces enable CBE by encouraging state leaders to develop a deeper understanding on the need for and the benefits of creating competency-based pathways to ensure student success and the importance for educators to personalize learning to meet students' needs. The CBE task force will interview educators from competency-based education systems, learn what policies are supportive and which are barriers, identify educator capacity needs, evaluate system capacity and provide recommendations for getting started with aligning systems to support CBE.
Allowing conversations to happen in a low-stakes environment leads to more thorough understanding of what is possible. State leaders benefit from having a space where they are able to exchange their ideas and concerns freely. A CBE task force empowers members to challenge the ideas that "one-size-fits-all" is the only way to deliver education, dig deeply into real problems of sorting kids in a time-based system, learn more about educator-led solutions using personalized, competency-based learning, while also dreaming big about what the future of education could look like for students.
CBE task forces are charged with identifying barriers the legislature needs to remove, and presenting recommendations to enable CBE. After the group develops findings, members of the task force will submit a report and their recommendations to the legislature for further review.
Task forces are effective at providing a vision and next steps for the transformation of learning in a state, but once the task force has issued its report, the responsibility to see the work through moves to state and local leaders.  The result of task forces is usually action to remove policy barriers, the creation of pilot programs in a state, professional development and/or planning grants for schools and systems to build capacity and get started.  
These steps are all important to build positive momentum in supporting educators who are leading the creation of personalized learning models and developing competency-based pathways to transform to student-centered learning.
State Examples of Competency-Based Education Task Forces
Idaho
In Idaho, HB110 creates a mastery-based education system. Specifically, the bill included language that established "a committee of educators to identify roadblocks and possible solutions in implementing mastery-based education and develop recommendations for the incubator process." The Department of Education is responsible for reporting to the state board of education and the education committees of the Senate and House of Representatives regarding the progress toward implementing mastery-based education by January 31 annually.
For more information on how Idaho state policy enables competency based education and personalized learning, see this recent CompetencyWorks post by Kelly Brady, Director of Mastery Education at the Idaho State Department of Education.
Iowa
In Iowa, HF365 created a Competency-Based Education Task Force. The task force was approximately a year long and they held four meetings during this time.
The task force was charged with studying competency-based instruction standards, the integration of competency-based instruction with the Iowa academic standards, and developing assessment models and professional development. Iowa looked to and engaged with New Hampshire and Alaska for examples.
The task force's preliminary report was submitted January 15, 2013 and the task force submitted its final plan, models, and recommendations to the State Board of Education, the Governor, and the General Assembly on December 9, 2013.
The final recommendations from the task force included:
allow students younger than ninth grade to earn credit in any curricular area toward graduation if they complete the requirements for the credit.

remove the restriction that students' advancement and credit may be used only in the areas of English or language arts, mathematics, science, or social studies.

establish a research partnership with an institution of higher education to monitor and evaluate CBE systems and share findings.

establish a collaborative team with higher education (1) to support smooth transitions to postsecondary institutions for students with competency-based educational experiences in high school, (2) to work toward training for pre-service teachers and aspiring administrators in competency-based environments, and (3) to encourage competency-based pathways in post secondary opportunities for all Iowans.

create two full-time equivalent positions with a combination of expertise to include at least competency-based education, leadership, curriculum development, educator development, and an understanding of technology and its use both in the educational environment by educators and students and for monitoring and reporting.

the Iowa CBE Collaborative, and other state and national experts should write model competencies that align with the Iowa Core and the universal constructs.

Update broadband availability.
For more information on how Iowa state policy enables competency-based education and personalized learning, see CompetencyWorks.
Policymaker Considerations for a Successful Task Force
Establish a state task force on competency education that:
Includes educators and practitioners that are knowledgeable about competency education;

Aligns with the full continuum of pre-K, K–12, higher education and workforce systems for knowledge, skills and competencies important for future success;

Builds understanding by examining the opportunities for continuous improvement and system coherence for improving access to educational opportunity and increasing equity by implementing CBE;

Fosters community engagement in meaningful dialog around what students need to know and be able to do to be successful;

Examines opportunities for identifying policy barriers and recommendations for enabling policy to help educators leading CBE.
Interested in establishing a CBE task force in your state? Contact iNACOL's Center for Policy Advocacy for support.
Interested in other promising policies for personalized learning? See our other blogs in this series:
Learn More: