Connecting Science with Learning and Human Development
Education Domain Blog
---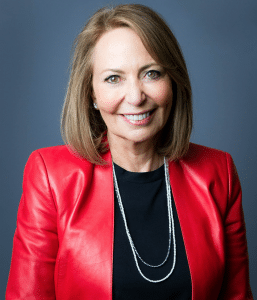 Every day, children arrive at school carrying backpacks filled with personal experiences. Many of these experiences are positive, but others are stressful, even traumatizing. I have spent much of my professional life, first as a child psychiatrist in private practice, and then as the founder of Turnaround for Children, unpacking how the relationships and experiences in children's lives shape how they show up in school – whether they are ready to engage fully in learning, have a hard time paying attention in class, are often triggered or make friends easily. Most of all, I want to know what each of us can do to help all children thrive, no matter their start in life.
When I was a medical student, I was taught about how the human brain and body develop, what happens when development goes right and produces health, and what happens when something goes awry. One of the most amazing things I learned was that humans are born with 25,000 genes but over the course of our lifetimes, only 10 percent of those genes ever get expressed! That's because genes are what we call "chemical followers." This means that the environments and relationships children experience – the context of their lives – largely shape who they become.
Think about that for a moment – environments and relationships shape human development. Couple this with the neuroscientific fact that the human brain is malleable. It is made up of tissue that is the most susceptible to change from experience of any tissue in the human body, and it is malleable all the way into adulthood. Now you can begin to see why I – and a growing number of educators, scientists, policymakers and more – are so optimistic about what schools can do – actually, what 21st century schools must do – to help children develop to their very fullest potential as human beings.
Many of the insights that I speak about are drawn from diverse scientific fields and have been captured in two papers I co-authored which were published earlier this year in the journal Applied Developmental Science. What makes me most excited is connecting this science to strategies and practices educators can use today to help more children fully engage as learners and thrive. I am really looking forward to sharing some of the science, along with Turnaround for Children's experience working in schools, with you in Nashville on October 24. Together, we can change the odds for many more children.
---
Pamela Cantor, M.D., practiced child psychiatry for nearly two decades, specializing in trauma. After leading Turnaround for sixteen years as President and CEO, in 2018, Dr. Cantor transitioned to a new role as Founder and Senior Science Advisor. She now focuses on the scientific underpinnings of Turnaround's work, on targeted applied science initiatives and on thought leadership opportunities.  She is a leader of the Science of Learning and Development Initiative, a collaborative effort focused on elevating and translating a diverse but increasingly convergent body of scientific literature to support the transformation of the systems that educate children from birth to adulthood.
Please join us at this year's iNACOL Symposium where Dr. Cantor will keynote on The Power of Whole Child Personalization: Connecting Science, Learning and Human Potential.