Considering Equity in Education During Black History Month
Education Domain Blog
---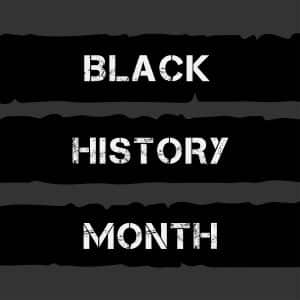 As Black History Month comes to an end, it's appropriate to reflect on the persistent need for systemic changes to our nation's education system to ensure equity for students, but more specifically, for black and brown learners in marginalized communities.
As we come to terms with how rapidly the world is changing around us and as we recognize that our country's economic, political and civic engines depend on strong, adaptable and capable citizens, we must ask whether our education system is fit for the purpose of preparing all our students for the future, or whether we are satisfied to continue reinforcing those structures and elements that leave learners of color disadvantaged, disenfranchised and in deficit mode.
"Every system is perfectly designed to get the results it gets," goes the saying popularized by professors Paul Batalden and Earl Conway. Today, the traditional education system results in academic, access, opportunity and equity gaps for black students, and outcomes that reflect the lack of the fair and just supports. There are, for example, stubborn differences in achievement in literacy and numeracy between black and white students according to data from the National Center for Education Statistics, and black students continue to complete high school at lower rates as well.
Historically, African Americans have been forced to learn in a system that was not created for them to succeed. Laws as far back as 1740 and throughout the 1800s prohibited the education of black slaves. When public education became a possibility during Reconstruction, pervasive disparities blanketed the system. The first public school, known as the Boston Latin School, was created in the 1600s for white males. By the time African Americans were permitted to attend school, they were already centuries behind. The playing field has never been level.
Racial terror and institutionalized segregation marked the entry of large numbers of blacks into schools, systematizing the unequal and inequitable levels of education. The Plessy v. Ferguson decision in 1896 legalized segregated schools as long as they were deemed "separate but equal." However, in comparison with white communities, schools African Americans attended were often resource-poor and existed under harsh conditions inhibiting the ability of students to successfully learn.
When inequity in education persists, there is a cost to everyone. There are missed opportunities for economic development, greater levels of dependence on government supports, and fewer Americans ready to serve and lead our nation. As a public good, an inequitable education system also poses a threat to our democracy.
As an equity-driven organization, iNACOL's mission is to make sure that each and every student experiences high-quality learning. Our goals are to ensure all students leave school with the academic competencies, social-emotional competencies, skills and dispositions that prepare them for college, career and life. In fact, we believe it to be our moral purpose to disrupt inequities driven by race, socioeconomic background and other identity markers.
Achieving equity requires we be clear about what we mean. By now you've seen the often-referred-to image with people standing on differently sized boxes trying to watch a baseball game over a fence. It's an attempt to show the difference between equality and equity. Treating everyone equally would mean that each gets the same size box, but the shortest person wouldn't be able to see over the fence if his box were the same size as everyone else's.
The inference is that an equitable education provides students with the timeliest and most relevant individual supports needed, so that the outcomes can become equal. That is, all students can reach community-driven, rigorous standards and develop to their full academic and social potential. Getting to equity in the learning environment and in educational policy requires work. In addition to that, we must approach equity in practice with a sensitivity to culture and environment so that our students can build trust with the teachers and education leaders in their communities.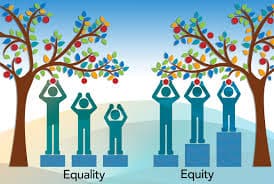 The demand for new learning models that are equitable and inclusive is increasing, while the traditional way of approaching learning is becoming outdated and more unjust. Personalized, competency-based education has intentionally been designed with quality and equity in mind. As the field accelerates, we serve it by providing resources and research to support educators, practitioners and policymakers who do the work. Each day we are striving to create pathways that prepare our students to be successful citizens who are empowered to make a difference in our society, and who draw our peoples' differences as a source of strength and an asset for competing in an increasingly global economy.
Learn more here:
---
Ashley Jones is a Program Manager at iNACOL.