Constructing a Shared Journey of Inquiry, Shared Vision, and Shared Ownership
Education Domain Blog
---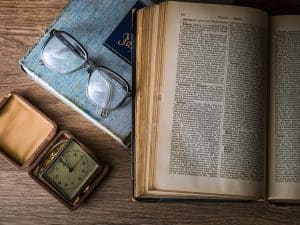 This blog post first appeared on CompetencyWorks on September 26, 2016. 
This is the fourth article in the series Implementing Competency Education in K-12 Systems: Insights from Local Leaders.
Transforming districts and schools starts by engaging in a period of study. The superintendent may engage the school board in a series of readings, discussions, retreats, and site visits. A leadership team involving key district personnel and principals will look more deeply at the issues to examine how other districts have proceeded and to reflect on options for designing a process for moving forward. Superintendents also begin to have initial conversations with stakeholders in the community to lay the groundwork for understanding why we need a more personalized system, the problems with the traditional system, and the benefits of redesigning to ensure students are learning. Principals will later engage educators in inquiry teams in a similar process and also begin to review research about how students learn, brain science, motivation theory, and grading practices.
District and school leadership will drive the study groups and conversation with a set of questions such as the ones below:
Why do we exist as a school? What is our purpose?
What do successful people have that we want our graduates to know and be able to do?
How will our children support the future growth of our communities, state, and country?
What are the values that will govern how we interact with each other?
What are the principles by which we will make decisions?
It is through this process of studying together, of no one having all the answers, of listening and respecting each perspective, that district and school leadership can begin to introduce a different leadership approach as well as the roots of a student-centered, problem-solving culture.
Time will of course be a constraint, and the timeline for moving to the next stage of work will be dependent on the ability of the inquiry process to advance to the point where people are ready to begin shaping a shared purpose. Throughout this process, a sense of urgency develops as the traditional system becomes intolerable and a sense of "moral purpose" develops to transform the system to be student-centered. Virgel Hammonds, previously superintendent at RSU2, describes how his district felt a great deal of urgency to get the system, structures, and processes right. "We have zero time to waste. We need to be relentless in that we need to figure things out. As a superintendent, I also need to be clear about when we need to slow things down in order to figure out complex problems. My job is to keep the pressure on without forcing staff to feel that they need to come up with a short-term fix."
Something to Think About: As people have rich conversations around issues such as what they want students to know and be able to do upon graduation, the benefits of personalizing learning, and the principles of putting students first, they will also begin to understand many of their past struggles in a different way. These issues may include how previous decision-making has taken adult concerns into consideration more than student concerns, how a compliance culture undermines a sense of ownership and empowerment, and how current practices and structures undermine learning of educators and students. This can open the door to a wide range of emotions and finger-pointing. This moment is a key leadership opportunity to reinforce a school culture that accepts mistakes as part of the process of learning, begins to build collaborative problem-solving skills, and instills a sense of empowerment and accountability for going forward.
Creating Shared Vision And Shared Ownership
Creating a shared vision and using a process that develops shared ownership for ensuring that students learn is the heart and soul of competency education. It is also the heart and soul of mutual accountability between educators, students, parents, and the community.
It is through this process that districts become learner-centered, not just standards-driven. Community members, parents, students, and educators all come to terms with the fact that the traditional system was designed to sort students, and the goal now is to design a system to ensure students successfully learn. Standards are important to establish where we want students to go (i.e., what we want students to know and be able to do), but the important thing is focusing on what it will take to get students there. Without a vision and sense of ownership that is deeply shared, districts cannot put the new instructional model into place. Without the shared purpose, the result is likely to be a standards-based system, at best—and it is only by creating shared vision that the learning-centered spirit develops to inspire students, educators, leadership, and community members to collaborate, seek to build their capacity, search for new innovations, and discover new opportunities. Debbie Treece, Director of Special Education at Chugach School District, emphasized this point with, "The shared purpose and shared values help us to have a common way of talking about issues and solving problems."
For many districts, shared ownership can also change the nature of the relationships between the community and schools. Andrea Korbe, a Chugach School District board member and parent, told a story of how her community of Whittier has become so engaged in their students and schools that community members seek out significant opportunities for students to enrich their education, including a waitress initiating a partnership with NASA when she learned her customer was an astronaut. They feel ownership around their schools and understand the many roles they can play.
Something to Think About: District and school leadership will want to assess the degree of respect and trust that is in place. It is difficult to begin the actual transition if there is inadequate trust. Invest in building strong professional learning communities, seek out coaches to help build the leadership skills to manage more inclusive processes, and seek feedback from staff. Most importantly, take the time to listen.
For more information, explore this whole blog series: