iNACOL and CompetencyWorks at SXSW EDU
Education Domain Blog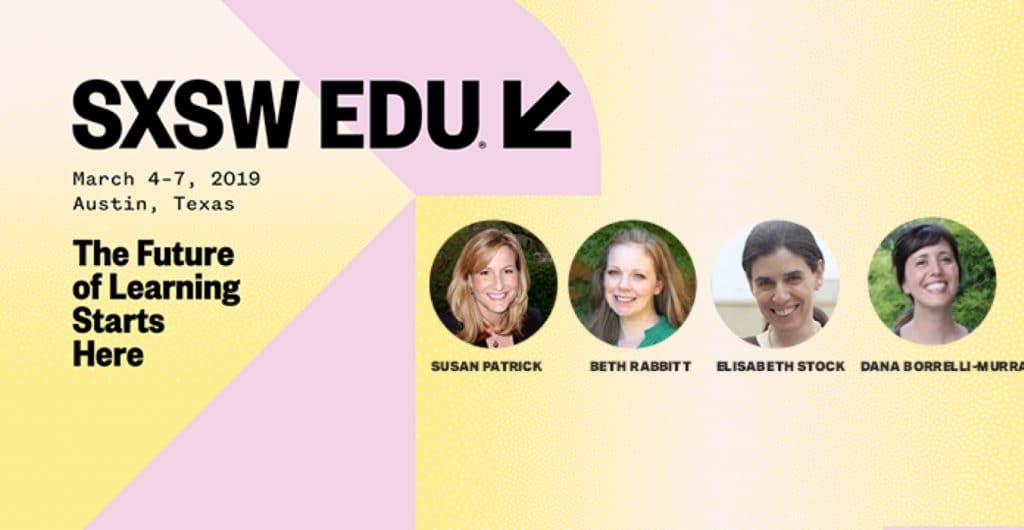 ---
Thousands of education innovators have descended on Austin, Texas, for the ninth annual SXSW EDU Conference and Festival to hear from the field's foremost forward-thinking leaders shaping the future of learning. Among the numerous learning opportunities will be hearing from the CEOs of leading organizations advancing personalized learning.
iNACOL President & CEO Susan Patrick will join Dana Borrelli-Murray of Highlander Institute, Elisabeth Stock of PowerMyLearning, and Beth Rabbitt of The Learning Accelerator for "CEO State of Play in Personalized Learning." Together, they will share insights from building the fast-growing field, including the challenges and opportunities embedded in defining personalized learning, the spread of new learning models across the nation, and what lies ahead.
CEO State of Play in Personalized Learning is a one-hour session that takes place March 6, at 3:30 p.m. Central Standard Time in Salon H of the Hilton Austin Downtown.
Earlier in the day, iNACOL's CompetencyWorks initiative will host a meet up with Susan Patrick and our new Director of Research, Eliot Levine. It takes place at 11 a.m. in Room 602 of the Hilton. The networking event is an opportunity to share your work in creating next-generation learning models, as well as a chance to dialogue with our leaders about engaging with us, promising practices for the field, and lessons learned.
For other SXSW EDU sessions of interest to those in personalized, competency-based education, see this index on our CompetencyWorks blog.