Lessons from South Carolina and Utah on Funding Innovation in Education
Education Domain Blog
---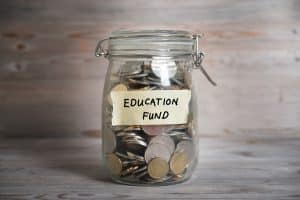 As states, districts and schools around the nation begin redesigning education systems that to better support students to thrive in the future, they are naturally operating in different landscapes to launch their work from different entry points.
One issue that several states contend with is how to fund their transformation efforts. In our recent issue brief, State Funding Strategies to Support Education Innovation, we described the work underway in South Carolina and Utah, two states leading the nation in developing future-focused, student-centered learning environments. Like many states, the need for change in K-12 education lay in a number of factors, including growing recognition that having a growth-oriented and capable workforce to sustain the current and future economies of the states depended on students leaving K-12 education with the knowledge, skills, and dispositions to fulfill these needs.
From there, both South Carolina and Utah began laying the groundwork in the policy and practice changes needed to set schools up for success for the future. Both have also accomplished significant change with fairly small appropriations and creative repurposing of resources.
South Carolina Networked Districts for Professional Learning Opportunities
The South Carolina Department of Education (SCDE) identified personalized learning as a key strategy for preparing all students for success in higher education, the modern workforce and in citizenship. These goals are mapped to characteristics outlined in the Profile of the South Carolina Graduate, and SCDE worked with several partners to identify competencies aligned to the Profile as well.
Because the state recognized that schools and educators were at different levels of readiness for the coming changes, SCDE established the South Carolina Personalized Learning Network, which provides a multi-tiered system of support, including:
Inquiry Labs, which convenes individuals and teams from schools across the state to examine a particular practice that is currently being implemented in a school or district.

Tier 1: Exploration, which provides exposure to personalized learning practices. As of our writing of the issue brief, more than 100 schools were engaged at this level.

Tier 2: School and District Launch, which supports developing practices for schools ready to begin implementation. Twenty-three schools were doing this when we first wrote about South Carolina's funding strategy.

Tier 3: District Implementation, which helps districts move toward more advanced practices for personalized, competency-based education; and a

Coaching Network, which is for trainers providing professional development.
To pay for this work, SCDE identified existing programs in its operating budget that could be aligned with and leveraged to support personalized learning. The department repurposed approximately $1 million in recurring funds from its operating budget to start the Office of Personalized Learning. The office started with four staff members (some of whom also administer other department programs), as well as four time-limited positions. Staff work as liaisons with schools, engage communities, provide professional development and support school leaders and educators working to implement personalized, competency-based learning.
Schools in South Carolina also have the support of TransformSC, a publicly and privately funded initiative headed by business leaders, educators, policymakers, students and parents. It is currently working with 63 schools from 25 districts, along with six school districts, to redesign "transformative practices in the classroom." The initiative accepts new applications from schools and districts on a rolling basis.
Utah Helped Districts Plan for Implementation of Competency Education through Policy and State Pilots
As a result of close partnerships among its legislature, state board of education, schools, and national advocacy organizations, Utah has been an early innovator in transitioning to personalized, competency-based learning. The groundwork for the state's existing implementations dates back to 2013 when the State Board of Education began studying possible funding formulas that would allow districts and schools to implement competency-based education programs.
The state legislature in 2016 passed SB 143, which created the Utah Competency-Based Education Grants Program. SB 143 set up a pilot program to provide grants to school districts and charter schools to transform learning to personalized, competency-based learning based on core principles from the five-part working definition of competency education created through iNACOL's CompetencyWorks initiative. The state allocated $369,000 from the Utah Education Fund to support the pilot, which in FY 2017 launched an exploratory pilot program that funded employees from 14 districts and charters to visit in- and out-of-state schools that had existing competency-based learning models. This first year included $25,000 in administrative costs.
At the end of 2018, this exploratory work provided a foundation for what became the state's Competency-Based Education Framework. The framework, which created with adaptations from the LEAP Innovations Learning Framework, provides guidance on the shifts required to implement competency education, including those involve culture, quality and change management. Furthermore, the framework is the backbone of a planning grant application that will allocate competitive grants to schools to make the shift. Planning grant recipients are expected to later be eligible for implementation and scale-up grants through the pilot program, both of which entitle them to ongoing technical assistance.
More Examples
Many state education funding approaches were not designed to support systemwide changes like personalized, competency-based education. However, many states have innovated existing funding streams and sought external support to provide flexibility to begin the work. South Carolina, Utah, and six other states are profiled in State Funding Strategies to Support Education Innovation, each offering instructive experiences that state policymakers can consider when determining how to develop sustainable funding plans for personalized, competency-based education.  
Learn More:
---
Maria Worthen is Vice President for Federal and State Policy and Natalie Truong is Director of Policy at iNACOL.