It Takes a Movement: Delivering the Future Our Children Deserve
Education Domain Blog
---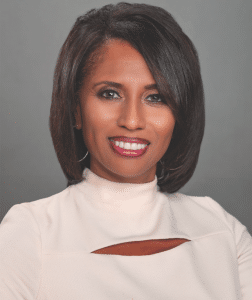 It is such an honor to open the 2018 iNACOL Symposium. Susan Patrick and iNACOL have consistently supplied remarkable leadership in the push to innovate our outdated education model. I'm also thrilled to share the stage with Carlos Moreno and Tony Monfiletto, two leaders who lean into innovation and outside-the-box thinking while never losing sight of the fight for equity that drives our work. This year's topic — "Leading the Transformation of Education Systems; Dedicated to High-Quality Learning for All" — is a critical one, and I can only imagine the new ideas, connections and inspirations that will come about as our different perspectives converge.
The opportunity to deliver this keynote, especially alongside these dynamic innovators, is an exciting indication of how far personalized learning has come — and how far we as LEAP Innovations have come along with it. I founded LEAP in April of 2014; in less than five years, we have brought personalized learning to nearly 120 schools across Chicagoland, empowering over 30,000 students as well as 2,400 teachers and pre-service educators. At our Summit last month, we brought together more than 800 educators, innovators and business leaders. Across the sessions, panels and hallway conversations, the same word kept coming up: "movement."
That's what this vision of personalized learning has become — a movement that is building from the ground, spreading very fast and stopping at nothing but full-scale transformation of the way kids learn.
I launched LEAP to fuel and scale this movement — to unite its different players, drive its thinking and transform schools one by one — knowing full well that the need for sweeping change has never been greater. Today we face a world that is changing more rapidly and drastically than it ever has before — it is estimated that nearly 65 percent of today's elementary students will ultimately hold jobs that don't yet exist. We already struggle in the current education model to prepare our students for today's opportunities. But what about tomorrow's? Our job is to ensure we fuel our children's passion for learning, and foster their confidence and self-knowledge to adapt to new skills.
How do we do this? There is no one answer, just as there is no "average" student — which is the basis of our work to transform learning. Every learner has unique needs, strengths and aspirations, and a one-size-fits-all education model that fails to recognize or adapt to them leaves far too many students — especially students of color, students with disabilities and students who don't always speak English at home — behind. All children are alike in having distinct dreams, and the willingness to work hard to realize them. It's our job to make sure they all receive learning experiences that challenge and support them in the right ways.
It's time for a model that recognizes and adapts to each learner as an individual — that tailors education to meet learners where they are. At LEAP, our work to bring the personalized learning experience to life begins on the ground, with school leaders, teachers, families, communities and students. But ultimately, it will take all of us. Collaboration and connection are at the heart of this movement to transform learning, and I'm confident we will all leave the Symposium feeling this more firmly than ever. Together, we can help all learners discover and ignite their unlimited potential — because even if we can't know exactly what the future will bring, we know what we can do to make it better.
I can't wait to see you all in Nashville.
---
Phyllis Lockett has been dedicated to transforming education in the U.S. for more than a decade. She is currently the founder and CEO of LEAP Innovations, an organization headquartered in Chicago that connects innovation and education to transform how students learn. LEAP works directly with educators and innovators across the country to pilot, research and scale personalized learning technologies and innovative practices across classrooms and outside learning environments. 
Please join us at this year's iNACOL Symposium where Phyllis will keynote along with Carlos Moreno and Tony Monfilleto on Leading the Transformation of Education Systems; Dedicated to High-Quality Learning for All.