Maine: Making the Most of High-Leverage Strategies
Education Domain Blog
---
---
Maine Definition of Proficiency-Based Education
Any system of academic instruction, assessment, grading, and reporting that is based on students demonstrating mastery of the knowledge and skills they are expected to learn before they progress to the next lesson, get promoted to the next grade level, or receive a diploma.
---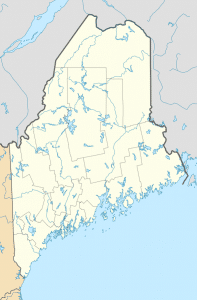 Maine's journey to a proficiency-based diploma can best be described as a bottom-up and top-down process. In 2007 and 2008, districts in Maine began the journey to personalized, proficiency-based systems. First, the Department of Education began to partner with the Reinventing Schools Coalition (RISC), now part of Marzano Research Labs, to provide training to districts on how to engage communities in creating shared vision, help teachers learn how to create the culture and practices for personalized learning, and convert to proficiency-based systems. The DOE then provided limited funding to those districts interested in creating more personalized learning experiences to continue ideas outlined by the RISC. When this funding was discontinued, vested districts created a professional community of learners, the Maine Cohort for Customized Learning.
With extensive district collaboration, the Maine Cohort for Customized Learning became a catalyst for personalized, proficiency-based learning in Maine. The MCCL districts played a powerful role as proof points when the Department of Education organized a statewide listening tour, followed thereafter by legislative tours that launched state-level conversations and informed the strategic plan Education Evolving. The result was the passage of LD1422, An Act To Prepare Maine People for the Future Economy by the state legislature in 2012.
LD1422 requires a standards-based education system that enables multiple pathways for pursuing and demonstrating learning, leading up to a proficiency-based diploma. It also requires the Department of Education to provide specific types of support and technical assistance to districts. The standards-based system is organized around the Maine Learning Results, established in 1997 and upgraded in 2011. Maine's proficiency-based diploma policy requires students to be proficient in eight content areas – Career & Education Development, English Language Arts, Health Education & Physical Education, Mathematics, Science & Technology, Social Studies, Visual & Performing Arts, and World Languages – as well as the five cross-disciplinary Guiding Principles.
Managing The Timeline For Implementation
Maine has demonstrated the principles of a proficiency-based system in creating flexible pacing of implementation and adjustments in timelines to fully introduce the proficiency-based diploma. The original legislative deadline for implementation was 2017. In 2014, the Department introduced the district self-assessment process that allowed districts to request implementation timelines based on the progress in implementation, with new deadlines stretching to 2020. In 2016, the legislature revised the policy in response to concerns about helping all students achieve proficiency in all eight domains, instead choosing to phase in the graduation requirements. The graduation requirements will increase, starting with four domains for the 2021 graduating class, adding in student choice of additional domains for the next three years, and then requirements of all eight domains for the graduating class of 2025.
Support From The Department Of Education
The support from the Maine Department of Education has changed over time partially in response to funding availability and partially because of the political context. There have been several high-leverage strategies that have had a strong impact. One of these strategies was the early decision to support a small group of districts that were a "coalition of the willing." They were provided with professional development from the Reinventing Schools Coalition, which laid the groundwork for a strong understanding of the culture and practices needed for a proficiency-based system that enables students to become more self-directed and teachers to personalize instruction. Another strategy was that the district self-assessment process required all districts, even those that were the most hesitant to move forward, to engage in reflecting upon what they had in place and how they might move forward to create a standards-based system and proficiency-based diploma. Lastly, in collaboration with Great Schools Partnership, the Department's strategy to provide exemplars and samples provided supports to districts while still respecting local decision-making in creating a standards-based system.
---
UNDERSTANDING MAINE'S GUIDING PRINCIPLES
////////////////////////////////////////////////////////////////////////
The guide, Understanding Maine's Guiding Principles, introduces a research-based framework to help students advance through four levels – beginner, advanced beginner, strategic learner, and emerging expert – in the five guiding principles:
1. A Clear and Effective Communicator. Understands the attributes and techniques that positively impact constructing and conveying meaning for a variety of purposes and through a variety of modes.
2. A Self-Directed and Lifelong Learner. Understands the importance of embracing and nurturing a growth mindset.
3. A Creative and Practical Problem Solver. Is skilled at selecting and applying a process of problem-solving to deepen understanding and determine whether redefining the goal is a better way of addressing a problem situation and continuing to consider other alternative solutions until one resonates as the best one.
4. A Responsible and Involved Citizen. Understands the interdependence within and across systems and brings to each situation the appropriate actions.
5. An Integrative and Informed Thinker. Is skilled at using complex reasoning processes to make meaning.
////////////////////////////////////////////////////////////////////////
---
The Maine Department of Education has provided a series of supports, including:
Professional Development Opportunities: In the early stages of implementation, the Department provided professional development opportunities for district teams that wanted to create a personalized,proficiency-based system.
Resources: Early in implementation, the Department created the Center for Best Practices that housed videos to allow viewers to hear directly from educators and students about proficiency-based learning, case studies , and resources from those districts that were making steady progress in implementation. Over time, the Department created a section on their website called Getting to Proficiency that includes statutory requirements, policy exemplars, and frequently asked questions.
Transition Funds: LD1422 requires the Department of Education to provide funds to support the cost of the transition to a proficiency-based diploma. Since 2013, each school administrative unit has received funding based on a formula of 1/9th of 1 percent of that SAU's total cost of education. This element of the legislation has directed millions of dollars to districts to support the transition.
Exemplars: In collaboration with the Great Schools Partnership and MCCL, the Department of Education developed exemplar graduation standards and aligned performance indicators , which Maine schools can use or adopt when creating their own system of local learning standards and proficiency-based graduation requirements. The exemplar standards are aligned with the Maine Learning Results, which encompass the Common Core State Standards in English language arts and mathematics, and the Next Generation Science Standards in science and technology.
District Self-Assessment: In the spirit of proficiency-based learning, the Department provided flexibility in implementation based on the submission of district self-assessment of their progress in implementing the standards-based system. The self-assessment tools submitted by each district were also made public on the Maine DOE website, creating opportunities for districts to look at how others were moving forward. In addition, the Maine DOE offered a sample implementation plan for proficiency-based learning.
Networks: Maine's success in implementing proficiency-based learning statewide has been due in large part to the comfort of districts in working collaboratively with networks, both topical and geographic. In addition to the Maine Cohort for Customized Learning, twenty-five secondary schools belong to the League of Innovative Schools, sponsored by the New England Secondary Schools Consortium. Districts are also taking advantage of eight regional collaboratives. For example, the Northern Maine Education Collaborative (NMEC) was created to support seventeen rural districts in creating a proficiency-based system. These networks have been helpful in sharing costs of professional development and purchasing, sharing best practices, and leadership development.
Maine's educators have taken on the challenge to figure out how to help all of their students become proficient. Everywhere you go in Maine, there are districts and schools discussing issues such as learning, how to help students reach proficiency, strategies to support teachers, and how to re-align instruction and assessment around higher order skills. There are also important and sometimes painful conversations about how to help students with learning disabilities or substantial gaps in skills get on track to a diploma within four years and how to create more responsiveness in younger grades so more students enter higher school with or close to grade level skills.
---
UNDERSTANDING ISSUES IN IMPLEMENTATION IN MAINE
The Maine legislature asked the Maine Education Policy Research Institute (MEPRI) to investigate the implementation of proficiency-based learning . To date, the following studies have been completed:
Proficiency-based High School Diploma System in Maine: Local Implementation of State Standards-based Policy, Phase IV Policy Report, Erika Stump, Bernadette Doykos & Catherine Fallona. (2016)
Proficiency-Based Diploma Systems in Maine: Implementing District-Level High School Graduation Policies, Phase III Technical Policy Report Erika K. Stump, David L. Silvernail, (2015)
Implementation of a Proficiency-Based Diploma System: Early Experiences in Maine, Erika K. Stump & David L. Silvernail.(2014)
Implementation of a Proficiency-Based Diploma System in Maine: Phase II – District Level Analysis, David L. Silvernail, Erika K. Stump, Anita Stewart McCafferty & Kathryn M. Hawes. (2014)
Preliminary Implementation of Maine's Proficiency-Based Diploma Program, David L. Silvernail, Erika K. Stump, Angela Atkinson Duina & Lori Moran Gunn. (2013)
---
Other articles about Maine:
To learn more about advancing K-12 competency education in New England states, download the latest report and follow us on Twitter (@CompetencyWorks).
Follow this Blog Series: