Preparing Teachers for Personalized Classrooms
Education Domain Blog
---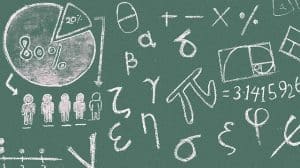 This post first appeared on CompetencyWorks on December 5, 2016. 
This is the nineteenth article in the series Implementing Competency Education in K-12 Systems: Insights from Local Leaders.
One of the necessary steps to ensure a district is creating a student-centered culture rather than one solely driven by standards is to prepare teachers for managing personalized classrooms. Pittsfield School District provided professional coaching courses for all their teachers. Don Siviski, former Superintendent of RSU2, describes eliminating all travel and non-related professional development in order to stop doing what wasn't working and marshalling all resources to supporting teachers to prepare for the transition to proficiency-based learning. Maine districts, in partnership with the Reinventing Schools Coalition, offered training on classroom design to help teachers look at their own beliefs about learning, examine tenets of personalizing learning, build student agency by creating classroom codes of collaboration, introduce new operating procedures, enhance formative assessment, develop and take advantage of transparency of learning targets, and plan for a competency-based instructional model that emphasizes higher order skills.
Teachers can begin to use a variety of ways to manage their personalized classroom, including creating a shared purpose with their students, standard operating procedures that emphasize how students can get help (re-read the directions, ask a peer, then ask the teacher), visuals with the standards to indicate how students are progressing, posters that emphasize a culture of learning and the idea that mistakes are simply part of that process, examples of student work that are considered proficient, parking lots, and planning tools to guide students in thinking through what they will need to be successful.
Many schools fall into a trap in the first years in that they teach learning continuum in a rigid, linear fashion because they have been written that way. Brian Stack, Principal at Sanborn Regional High School, explained that the very opposite should be happening. "The competencies target our learning for us and help us see how we can connect learning." For example, one team in the Sophomore Experience created a unit on epidemics. They read The Hot Zone as part of their English Language Arts, looked at the government's role in crisis for social studies, and built knowledge on viruses for science. They then tied it all together by producing and presenting an emergency response plan.
Three Things to Think About 
#1 Many schools encounter unintended consequences during the transition from a time-based, one-size-fits-all culture to a personalized culture invested around intrinsic motivation and student agency. Teachers may find that some students fall behind when they are given too much leeway in moving along at their own pace. Other students may not submit homework because there are no longer points attached to it, or fail to study for tests because they can count on taking a re-assessment later on. 
#2 To prevent this, educators must make sure that each class develops a strong code of collaboration or shared purpose to help shift the ownership of learning to the students. A meaningful set of habits of learning is also important so that teachers can use them to reflect with students on their behavior and the consequences. Teachers can negotiate how much independence students have based on their demonstration of the habits. When students do try to take advantage of the greater flexibility to do less, teachers can engage them on their habits and the impact they will have on their future lives in college and careers. 
#3 Beware of how "time is a variable" can be interpreted. Emphasize that pace matters and turn to the idea of the growth mindset to put the focus on effort. The variable of time doesn't mean that students can lag behind—it is that students may need more time during the day or week to work on the concepts with the necessary instructional support. Make sure that students know they need to demonstrate proficiency before they take an assessment—thus assignments may be opportunities for practice and to demonstrate learning. Re-assessments cannot be taken until additional work is done to demonstrate their learning—thus students will have to do more work, not less, if they choose not to study for exams.
For more information, explore this whole blog series: