The First Step in DEI Work Is Looking in the Mirror
Education Domain Blog
---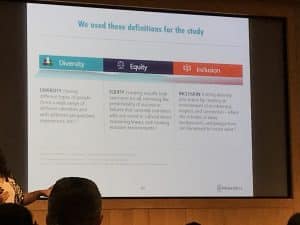 Last week, three of iNACOL's staff: our President and CEO Susan Patrick, our Vice President for Federal and State Policy Maria Worthen, and myself, a Program Manager in communications, attended Promise 54's DEI Accelerator Convening in Kansas City, Missouri. This gathering was the starting line for an eight-month program of deep work exploring the state of diversity, equity, and inclusion in our organization and in the field of education.
Leaders and catalysts from more than 40 education organizations across the country gathered to not only hear from prolific speakers and students, but also as a necessary first step, be introspective and begin the complex work of examining ourselves. Promise54's Founder and CEO Xiomara Padamsee encouraged us to be "radically human," pursuing and embracing imperfection in humanity, rather than perfection. That is an ambitious mindset for a group of people who are trying to effect change in education. I could not imagine what was ahead, but I was anxious and ready to get my hands dirty, because DEI is not just a trendy phrase to be displayed for optics – it is real work.
While laying the groundwork for DEI efforts can be an all-consuming and mentally challenging task, there is a deep emotional aspect that you have to take into account as well. There is a sense of undoing and destroying before you can rebuild – dismantling the norms and the status quo, if you will. You also have to come to terms with your identity and how it affects where you land on the map of intersectionality. You must consider how each part of your identity intersects with other parts. You must consider whether in your organizational context does your identity automatically give you an advantage or disadvantage? We tackled white supremacy and white dominant culture directly. We named it, called it out, and each person in that convening was granted the space to deal with it however they saw fit.
After the two-day convening, I was full, but I was energized. I was forced to think about my own biases and realize that even as a Black woman who is very passionate about social justice and improving race relations, I still have issues I need to face. DEI is not just about race, but about all who are marginalized based on their gender, sexual orientation, class, religion, or ability. Inclusivity means representation from all communities, and each group deserves a voice and a viewpoint. It has to be a collective fight.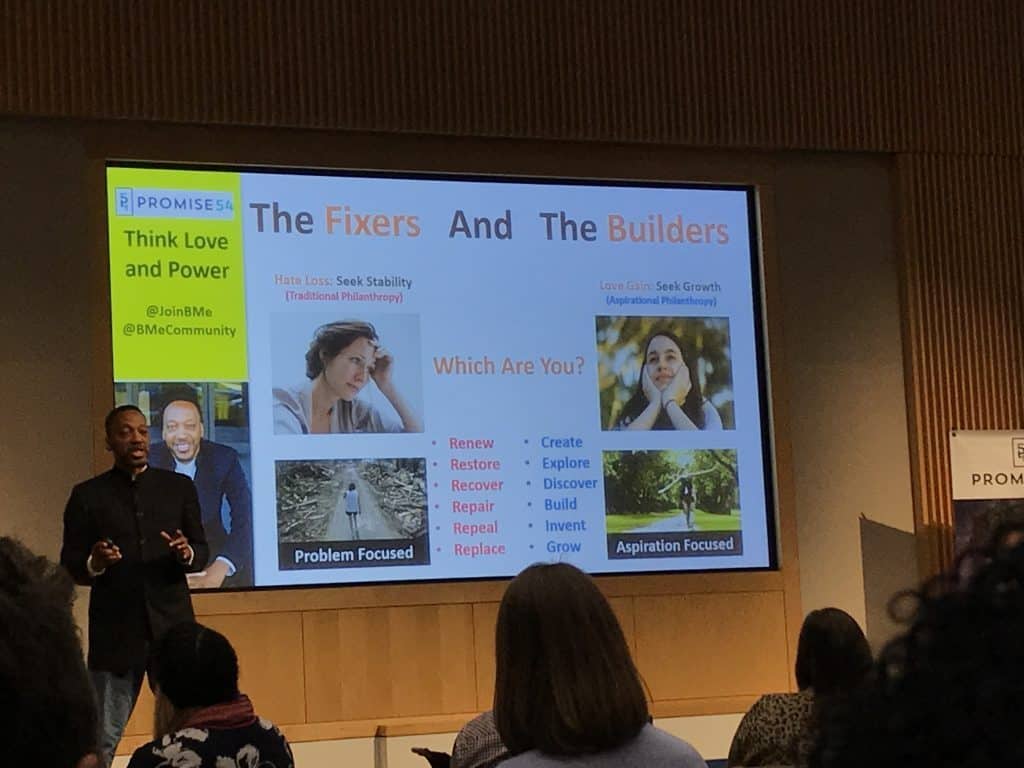 This work starts internally both as an organization and personally, before being able to truly dismantle the institutional and systemic racism that is heavily embedded in our education system. This is not an easy feat and can be a daunting and eye-opening experience. Sometimes, it hurts to realize how you, without meaning to, either contributed to or perpetuated inequities and exclusion. It's tempting, as well, to avoid facing those for whom being disadvantaged has been a fact of their everyday lives, and to confront what this has done to their lives and their life chances. Staying the course to get DEI right requires that you constantly check in with yourself. "Hands, head, heart" became our mantra at Promise54.
Susan previously reflected on our journey in DEI in a blog for Martin Luther King Day. We at iNACOL hold strongly to our values as an equity-driven organization in the work of transforming education, but the work does not start or stop there. Receiving the opportunity to continue to drive this work forward and participate in the DEI Accelerator, opened our eyes to the demanding, yet rewarding, road ahead.
Learn More: