Top State Policy Issues for Leading Edge Educators and Leaders
Education Domain Blog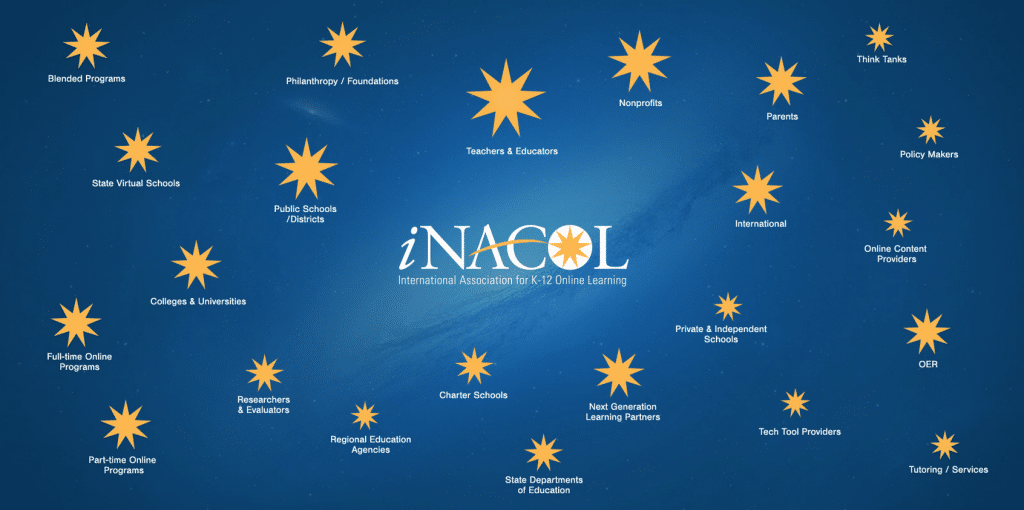 ---
Each year, iNACOL surveys our members for the top federal and state policy issues they are seeing in their work. iNACOL's more than 5,000 members represent diverse viewpoints from personalized, competency-based, blended and online education. They provide a powerful feedback loop on the impact of federal and state education policy on students, educators, schools and systems and help to identify potential policy solutions.
Unique for a national organization engaged in education policy, iNACOL's advocacy work and policy frameworks are informed by a diverse cross-section of front-line innovators, practitioners, experts, and leaders working in a wide range of roles in education.
iNACOL's deep reach into the field, through our members, allows us to better understand trends and stay up-to-date on policy barriers. The knowledge we gain through our policy advocacy helps us to illuminate the path forward for the field of personalized, competency-based, blended and online learning by anticipating future issues, opportunities, and gaps.
In May 2016, we asked our members to identify their top policy barriers. The following summarizes some of the more common policy issues iNACOL members face.
There is a need for

modernized state systems of assessment

s that better align with personalized learning. iNACOL is helping state leaders understand how to take advantage of new flexibility in the

The Every Student Succeeds Act (ESSA)

to move away from "fill-in-the-bubble" type standardized tests to systems of assessments that measure complex demonstrations of mastery and integrate multiple measures of learning.
State licensure requirements often limit reciprocity with teaching licenses obtained in other states.  This limits the pool of talented educators and reduces the availability of online learning opportunities.

True teacher licensure reciprocity

, across all learning modalities, addresses this issue and helps to ensure students have access to the learning opportunities they need.
State funding policies

continue to present challenges for iNACOL members, from how funding is calculated, to inequitable funding levels that reduce the quality or availability of blended and online learning opportunities for students.
Certain state

regulations

may

limit student access to blended and online learning.
The most effective education policies are crafted and co-designed with educators and front-line practitioners. Insights and feedback from iNACOL's members inform our publications, like the iNACOL State Policy Frameworks 2016, as well as our day-to-day policy advocacy activities to promote policies that support and enable student-centered learning.
This is the second blog in a series for the iNACOL State Policy Frameworks 2016. Taken as a whole, these frameworks create a foundation for sustainable, systemic change that will dramatically increase personalized, competency-based learning opportunities for all students. The complete iNACOL State Policy Frameworks 2016 will be released in September.
Learn More: