A Learner's CBE Journey
CompetencyWorks Blog
---
School has never really been a straight road for me. Throughout much of my academic career, I have struggled with learning disabilities and mental health. I never thought that I was going to make it through high school, so I never gave any thought to what I wanted my future to look like. I began high school in 2012. My school was a large, traditional high school. Classes were large, and I left school countless times. I always had to worry about time. Deadlines and tests would give me so much anxiety and added pressure. I would fall behind, and I could not show up for school because of my mental health. I felt like a complete failure all around.
My experience with competency-based education changed my trajectory in life. I entered the Chelsea Opportunity Academy (COA) in 2018. COA is Chelsea's small, competency-based alternative school. When I learned how different competency-based education is, I knew I wanted to take part in this journey, think outside the box, and learn outside of the traditional setting. 
My Transition to Competency-Based Education 
At COA, I found a place that could help me with all the little steps in between and more. I was part of COA's first group of students when it opened in 2018, and I knew most of my peers from our previous high school. Right from the start, attending COA was amazing. The environment was welcoming, and the teachers were always there to help if I needed them, even after school hours. At COA what stood out to me was the motto, "Every day is a new day." I enjoyed going to school, and on days where it was too hard to even show up, I never felt I was going to miss information or run out of time for an assignment. If I ever got frustrated with learning something new I could take a break from it and try again. I had access to all of my work and progress on the computer using the student tracker, and the attendance policy was very flexible. COA did not penalize me or make me feel small for not showing up to school, and I wouldn't fall behind in progress; they gave me the flexibility to work from home if I needed to.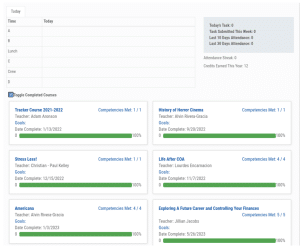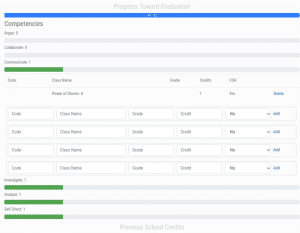 It was a good feeling to know that my education was at my own pace. If I did not remember information I learned the previous day, I could look back and re-learn it if I needed to. At COA, I really surprised myself. Before, I would fail classes a lot. I could never really understand or execute a problem because there were too many steps to remember, and when I had to apply it to the next topic, I couldn't remember how to do it. Now, having what I need at all times and being able to go back, practice, and review was ideal on my road to my diploma. 
The CBE learning model of COA gave me flexibility to work around my mental health and time to understand what I was learning. This allowed me to grow academically. I needed something that could understand my circumstances and accommodate my individual needs as a learner. When it came to class work, I understood the big picture. It was all the little steps in between where I needed help. 
Learning, Not Grades!
At COA, there were no letter grades. No Letter Grades! What a relief. At COA, my progress to graduate was based on competency mastery. You could either be graded as learning, functional or nuanced. At COA…
Learning means a student still needs to improve on said skill / competency

Functional means a student is able to show general understanding of said skill / competency

Nuanced means a student has completely mastered said skill / competency
I had the time to really understand the courses and the competencies. In my previous schools, seeing the letter F on my report cards made me feel like a failure. COA's no-letter-grade system gave me more confidence. Seeing that I was graded as learning in a task I had difficulty with gave me hope. This showed me I was capable of becoming functional or nuanced in that subject and competency – with time and practice. One of the classes I took at COA was Power of Stories. Here, I practiced the competency "convey voice". For my performance assessment, I had to write a personal narrative about confronting injustice, and in doing so I would demonstrate my understanding of the competency. I decided to write about an incident I had witnessed. When I felt that my story was done I gave it to my teacher, but she felt I was still learning the competency. She didn't mark my paper with an F, she simply said let's keep trying till my voice is really heard in this story. Let's read this over and see what else we can do here.  So I did. And after several revisions, I not only demonstrated that I was functional in conveying my voice, but actually nuanced!
I started to feel like I was capable of finishing high school. Going through my journey with COA, I started thinking about what I wanted to do when I finished high school. I never really thought about college because in the past I didn't think I would have even made it this far. At COA, I heard a lot about post-secondary planning and it really had me thinking about who I want to be in the future.
Post-Secondary Exposure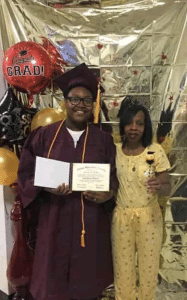 During my time at COA, I visited Bunker Hill Community College and Southern New Hampshire University's DUET program. These visits gave me the opportunity to see what college would be like and gain more knowledge about courses I could take to further my education. I learned that I would be able to transfer to a 4-year college once I completed a 2-year degree at one of these colleges. Due to these visits, I felt less afraid of enrolling in college. Previously, I was so worried about not being able to go to college because of my GPA from my previous high school and having struggled with learning and mental health. I started to think about what I could do to help students who were having difficulty with school. I wanted to help them get their high school diploma. During my time as a student at COA, I grew a passion for science and English, so I decided I would want to pursue one of those subjects. I enjoyed COA and its learning model. I wanted to become an educator for competency-based education. 
Redemption and My Future 
We made it! Quarantine class of 2020! I was 22 years old and I finally felt capable of anything. Graduating from Chelsea Opportunity Academy was a great accomplishment for me. Finally proving the old voice in my head wrong –  I AM NOT A FAILURE. I felt like anything was possible.
Once I graduated, I got an amazing offer a few months later to come back and work for COA as an Academic Support Mentor. This was probably the best phone call I had ever received. This is what I wanted to do, and I knew the community and the people of Chelsea, so I knew this would be perfect. I could personally relate to COA students, and I wanted to make sure all of them had a chance at getting their high school diploma, no matter how old or how long it took. I wanted to show them that this is possible. I started taking classes in September 2021 at Bunker Hill while working for COA so I could become a fully licensed educator.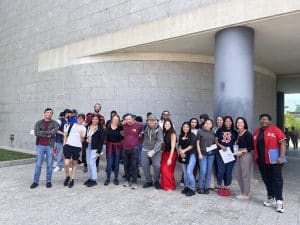 As a mentor helping students, I've been able to grow even more as a person and educator. I work with students on all subjects. I take part in student home visits and student phone call outreach as well. Last year, there was a specific student who was having trouble with getting work done and attendance, and I knew I had a challenge. I needed to earn his trust so he would want to learn from me, so I could really help him grow and graduate. I would check in with him daily and give him one-on-one support with his classes. Working with this student I learned how to not put pressure on him and show him that I am no different. I was in the same position he was in. I was able to get him re-engaged with school. I was able to give him hope of something better than the situation he was in. I realized this is what I want to do forever.
The phone calls, the check-ins at the front door, the patience, the flexibility and understanding – these all go a long way and were things I needed from school in the past. These are not only components of CBE that I love, but they are a part of what COA is as a school. I want to give that to the students at COA. Chelsea Opportunity Academy has taught me so much and I am proud to say that I am an employee and alumni. All it took was a little TLC!
Read the COA Series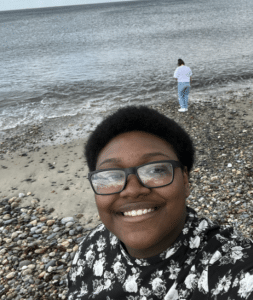 Jay Jay Pina joined Chelsea Opportunity Academy in December 2020 as an Academic Support Mentor. She is currently looking to continue her studies at Bunker Hill Community College, then transfer to Salem State University to join the Educators Scholars of Color program and become a full-time teacher at COA.