#BlendedLearning: What Adaptive Technologies Do (Answering the "To What End" Question)
CompetencyWorks Blog
---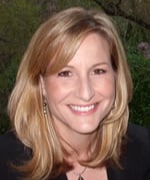 Originally posted June 6, 2014 at Education Domain
The phone rings and a superintendent is asking, "What adaptive software do I need to personalize learning?" If only the question were so simple. How does this "stuff" work? Getting precise about what specific technologies actually do in the instructional model is an important step to clarify in implementing high-quality blended learning.
For years, people have been using technology to improve their lives based on their individual needs – having access to information on-demand. Teachers using instructional technologies can improve strategies and methods to help student learning in powerful ways. It is fundamental for school leaders and teachers as "learning designers" to understand the specific functions that any specific technology provides in a personalized, student-centered learning environment.
In a recent meeting iNACOL and CompetencyWorks hosted with practitioners and technical assistance providers – we began to deconstruct how adaptive technologies are used to support different instructional models.
Here are the top 5 ways adaptive technologies are used:
Adaptive – It is very important for education leaders and educators to define the functions for which we use adaptive technologies – or be precise about the different meanings of adaptive (for what purpose) in personalized, competency-based instructional models:
Leveling: Example – the adaptive technology helps identify precise "levels" for student differentiated lexile levels.

Real-time Scaffold (RtS) and In-Course Correction: Provide tools to identify strengths and weaknesses in student learning progressions and adapt in the moment (examples are DreamBox and SuccessMaker). These adaptive technologies are designed to offer pre-requisite scaffolds and supports, and when students demonstrate mastery, then they can seamlessly get back into learning progressions at the appropriate point to stay on track.
Honing the Progression: Minimizing number of problems worked by adapting the learning pathway for student mastery resulting in efficiency in use of time and effort (remove 5 objectives you don't need to work on because you mastered it already); there is an idea here on honing in on the areas to keep students on their own "learning edge" and exactly in the zone of proximal development.
Limitless Pathway: Students can continue to move forward when they have mastered and demonstrated learning; adaptive pathways enable learning environments so students can always be working on the next sequential piece or keep them on the pathway/progression (in concepts along a building progression of learning).
Recommendations: System recommends content objects based on student performance or has embedded recommendation engines.
Perhaps we should start being clear about the purposes of technology and answer "to what end" to understand how teachers and students benefit using technology to personalize learning in online and blended learning models.
We strategically need to think about the purpose of adaptive technologies to ensure the best tool selection for quality implementations of transformative, blended, personalized new learning models. Just because something has online and adaptive software doesn't tell us about the model for transforming instruction to increase student agency or become more student-centered and personalized. We must ask ourselves – to what end?
Using the research on how students learn, the design of new learning models should built on best practices and research – and work to create student agency, voice and choice with the empowered leadership of educators transforming learning for every student's needs and success in the 21st century.
Full disclosure statement: The CEO of DreamBox Learning serves on iNACOL's Board of Directors; The author notes that both DreamBox Learning and Pearson (developer of SuccessMaker) have sponsored the iNACOL Blended and Online Learning Symposium.