Capacity in Vermont: If You Build It, They Will Change
CompetencyWorks Blog
---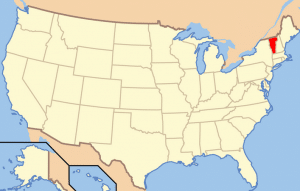 For Vermont, the key to creating a personalized proficiency-based system is capacity building that provides flexible entry points for professionals and opportunities for collaborative learning. As with students, Vermont's system of support presumes that all educators come from different places and learn in different ways, and that the most powerful learning happens in collaboration.
This coming Spring, Dr. Andrew (Andy) Hargreaves and Allison Zmuda will be leading professional development sessions in Burlington, Vermont in support of implementing the state's proficiency-based, personalized learning policies — Education Quality Standards (EQS) and Act 77 — with fidelity. Their presentations are sponsored by the Agency of Education's Vermont Professional Learning Network (VT PLN), in partnership with the Center for Collaborative Education (CCE). There are four interconnected strands to VT PLN work — the Digging Deep series, Vermont Stories, self-paced courses, and Collaborative Learning Groups (CLGs) — each with the goal of strengthening instructional practice and bringing together educators to address opportunities and challenges implementing EQS.
The CLGs invite practitioners to come together in addressing key components of Proficiency-Based Learning (PBL), including instructional practices, flexible pathways, and local assessment systems. CLGs address topics relevant to the work of the group members. CCE facilitates sessions through inquiry-based discussions and interactive experiences. They use protocols designed to create space for participants to unpack their understanding of PBL practices and to provide time to practice tools and strategies. In addition, groups talk about how to cultivate conditions for change that are necessary in implementing PBL.
Over the past year, three Collaborative Learning Groups have formed. For example, Work-based Learning Coordinators have held statewide and regional convenings of employers, department of labor representatives, and non-profit organizations to figure out how they can work together to provide work-based learning experiences for Vermont students. Career and Technical Education Directors have met four times this year to review efforts of the Centers to align their offerings with the needs of sending schools, build stronger relationships with curriculum coordinators and principals, and replicate effective practices across the sites. In the Northeast Kingdom, teachers in the region have worked collaboratively in building their assessment literacy through the development of Quality Performance Assessments.
The evolving success of the CLGs — and the Digging Deep series, the self-paced courses, and the Vermont Stories — has relied upon the rich history and collaborative culture of Vermont educators. The planning for all of this work has involved a vibrant conversation with practitioners, Agency staff, and external school stakeholders. The Work Based Learning Collaborative Series was not originally envisioned as part of the work. It grew out of conversation with practitioners, Center directors, and principals. This year's Digging Deep series — with Andy Hargreaves and Allison Zmuda — grew out of last year's session, which featured Dr. Karin Hess. Based on feedback from the field, there was renewed interest in navigating the elemental challenges of change management and personalized learning experiences in schools and districts.
This mix of collaboration, flexibility, and a focus on capacity, at its best, becomes on ecosystem of learning, organic in its functioning, and healthy. This is what we, the authors, hope for with Vermont students — in a personalized, proficiency-based system — and it is what we are hoping to create for Vermont educators.
See also:
---
Gary Chapin and Michael Brownstein are Senior Associates at the Center for Collaborative Education.