CBExchange 2018 Registration is OPEN!
CompetencyWorks Blog
---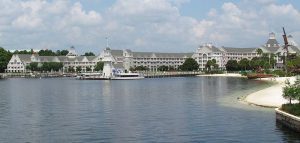 This is from the Competency-Based Education Network announcing their next CBExchange for leaders in higher education interested in competency education:
Early Bird registration for this fall's CBExchange convening is now open. This event will take place at Disney's Yacht and Beach Club Resorts in Orlando, Florida, beginning at 5:00 p.m. on September 25 through September 27, 2018 at 3:00 p.m. Don't miss out on this one-of-a-kind event, limited to individuals employed by U.S. or international higher education institutions, K-12 institutions, federal or state governments, associations, and nonprofits. Only representatives from corporations who are C-BEN members or sponsors/exhibitors for CBExchange may register to attend.
The early bird registration rate of $650 is available until June 30, 2018. After this time, the registration will be $850. Registration without late fee ends on August 24. C-BEN members receive a $200 discount off the existing registration rate. If you are not a C-BEN member and would be interested in learning more, please contact me. You can always join C-BEN or renew your membership at the same time you register for the conference, and this option will be offered during the checkout process.
CBExchange Call for Proposals Being Accepted Now
We invite you to consider submitting a presentation proposal! Proposals will be accepted through Friday, April 13. Presenters will be announced by Friday, May 4. Submit your proposal here.
Presenting at CBExchange recognizes your contributions to the field, while providing you with the opportunity to deepen your connections with colleagues. There's no better way to build awareness of your successes than to share your best practices, research, or academic model with 500 attendees. You may also want to consider showcasing successful partnerships with K-12, employers, military, community organizations, or state entities.
There will be 7 conference tracks including:
Academic Models
Business and Back Office Systems & Processes
Faculty and Staff Development
Institutional Leaders' Role in CBE
Learner Experience
Research, Data & Continuous Improvement
Policy & Regulatory Environment
To learn more about this opportunity to present at the only national conference 100 percent dedicated to competency-based education, please visit cbexchange.org. You can play a vital part in helping others understand, build new, or enhance existing programs.
Submit your proposal here! The proposal will require you to provide bios for each presenter, session title, abstract, learning outcomes, and a full session description. Since CBExchange strives to be an interactive conference, you will be asked to provide your audience engagement strategies.