Competency-Based Education: What We Learned from Experience
CompetencyWorks Blog
---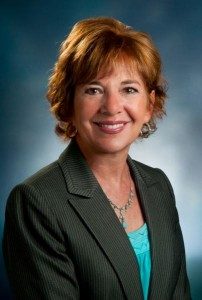 This post originally appeared at Next Generation Learning Challenges on June 23, 2015.
On May 16, 2015, the first graduating class of the Texas Affordable Baccalaureate program walked across the stage to receive their diplomas. Just like proud parents of the first child born, we were all elated, took many pictures, and even shed a tear or two. What seemed impossible three years ago had become a reality.
Texas A&M University-Commerce, a regional institution with an enrollment of approximately 12,000 students, accepted then-Governor Rick Perry's challenge to create a $10,000 degree. With the capable leadership of Dr. Van Davis at the Texas Higher Education Coordinating Board, and our colleagues and friends at South Texas College, we collaborated, applied for, and received an EDUCAUSE Next Generation Learning Challenges grant. In July 2012, we began the process of establishing the first competency-based baccalaureate degree offered by a public university in the state of Texas.
Many of my public university colleagues have candidly shared with me that they doubt they could ever convince their universities to launch competency-based degree programs because of all the usual reasons why innovation is difficult to initiate and sustain in public universities. To be honest, the process has not been an easy one (I jokingly said we were not on the cutting edge, but rather on the bleeding edge of innovation), but the reward of seeing students achieve their dreams has been worth it.
It is my hope that sharing some of the lessons we have learned from our experience will assist those public universities that are interested in implementing competency-based education.
Support for innovation starts at the top. We are fortunate that our President, Dr. Dan R. Jones, supports innovation and has taught in our program.
Faculty need to be involved from the beginning. Faculty led the process of learning what competency-based education is and is not, deliberating on what students should know and be able to do, and designing the curriculum, the instructional methods, and the assessment. This has been the most critical factor to the success of the program.
Initially, operate as much as possible within existing frameworks. Our program is online. We chose to deliver courses and the competency modules within our existing learning management system. Students receive course grades and these grades are noted on students' transcripts in the same manner as traditional courses. Rather than noting competencies on transcripts, or starting with a direct assessment program, we felt it best to mirror the traditional higher education system as much as possible so that students could receive financial aid, transfer to other degree programs, and pursue graduate education.
Start small. Although not originally our intention, launching the program with a small group of students allowed us to work out many of the kinks.
Major obstacles can be overcome if all parties are engaged in the process. Learning management systems, financial aid packaging and awarding, and student information systems integration are major obstacles when launching a competency-based degree program.  Although not ideal, many of the processes we used when we launched  were manual and labor intensive. As we have evolved, we are finding ways to automate and vendors are responding to requests for changes.
Student success coaching is critical to the success of the program.  Many students in our program have not been successful in completing their degrees in the past, for a variety of reasons. These students are reaching their goals with the help of a personal coach who listens, who motivates, and who guides them through the degree program
Students will accelerate instruction if motivated by price, academic success, and personal encouragement. We are seeing remarkable progress in degree completion by the majority of students. Our CBE model allows students to pay $750 each seven-week term.  Students initially enroll in two courses, but may accelerate and enroll in additional courses for the same price.
---
Mary W. Hendrix is the Vice-President for Student Access and Success at Texas A&M University-Commerce. Dr. Hendrix is passionate about students and about the life-changing impact of education. A first-generation college student herself, she has devoted her entire career to making a difference in the lives of students. She directs the Texas Affordable Baccalaureate project at Texas A&M University-Commerce.