How Might We Ensure Quality and Value Across a Larger Landscape of Learning?
CompetencyWorks Blog
---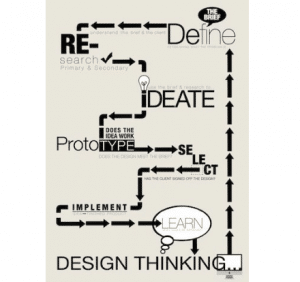 For those of you interested in out-of-the-box innovations using elements of competency education, you'll be interested in this update on Donnell-Kay's ReSchool Colorado initiative. See Thinking Way, Way, Way Outside the Box at the Donnell-Kay Foundation and Insights from ReSchool Colorado: Ensuring Quality and Equity. 
We know that Colorado kids and young adults are already learning in many places and in many ways beyond the formal school environment. We also know that often these experiences are not coordinated or valued in the same way as school-based programs. This summer we want to get smarter about how we can determine quality and value to the learner across a larger landscape of learning and how we might be able to capture a cohesive learning journey that ensures every learner is prepared to engage in a dynamic future.
This first stage of working with a larger landscape of learning opportunity for 15-21-year olds is currently in the research phase. Our work has typically followed a design process that begins with investigating assets and gaps that exist currently with partners that find the opportunity to learn together as mutually beneficial.
The main goals of this phase include:
Goal One: Gain greater insight towards the needs and interest of learners from ages 15-21 and how those needs are currently being met
Goal Two: Begin to understand how learning providers define and ensure success
Goal Three: To identify the attributes of a quality learning provider based on alignment towards a set of outcomes that include learning goals, satisfaction of the learner and the culture of the learning environment
Goal Four: Advance our understanding of the role the ReSchool Framework for the Future of Learning plays in supporting a shared commitment to student learning and preparation for success
As ambitious as our learning agenda may seem for a mere three months of work, we're lucky to have landed the right partners in this work. Our key collaborator is the team from Entangled Solutions. Their 12 themes resonate deeply with us as we expand our understanding of how to ensure that every learner has access to the right bundle of learning experiences. Specifically, we too believe that what you know, who you have the access to learn from, and how you use your learning matters. Their team is developing the research structure including the surveys and interview protocols to help us understand how providers currently determine quality and value within their programs.
We're also humbled by the response we received for our call for learning partners. More than 20 education  providers serving young adults ages 15-21 reached out to share their programming, aligning student outcomes to ReSchool's Future of Learning Framework.  Out of necessity, we narrowed our focus to learn more about providers that serve a diversity of students and provide experiences that blur the lines across K-12, higher education, and work environments.  Additionally, our partners collectively represent learners at different stages of their learning pathway, from exploration to deep commitment.
Our partners for our summer research include:
Here is another article by Colleen Broderick, Chief Learning Designer for Donnell-Kay's ReSchool Colorado, project to provide more context.
See also:
---
Colleen is the Chief Learning Designer of ReSchool Colorado, a multi-year initiative launched in 2013 to create an entirely new statewide education system. Prior to serving in this role, Colleen spent more than twenty years as a teacher, instructional coach, and leader of staff development across Colorado and in Malaysia, Kazakhstan, Nepal and Brazil. Most recently, she served as the Director of Online Professional Development for Expeditionary Learning.