What's New in K-12 Competency-Based Education?
CompetencyWorks Blog
---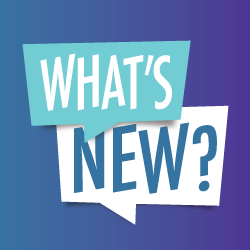 As spring begins to bloom, bring along this selection of learner-centered, competency-based resources and research from the fall and winter. Have you discovered or created a new resource to support CBE? We invite you to reach out to share it with Laurie Gagnon, Aurora's CompetencyWorks Program Director. 
This accessible publication from the Institute of Education Sciences (IES) and REL Midwest offers a digestible infographic-style overview of what CBE is and how you can get started with CBE practices in your classroom, school, or district. The handout focuses on strategies to implement CBE aligned with Aurora's seven-part CBE definition. Plus find additional resources to learn more! #CommunicateCBE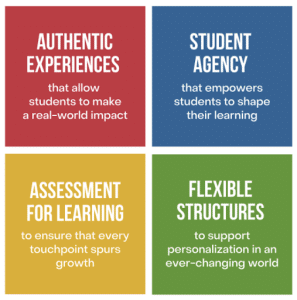 The Teacher Collaborative in Massachusetts used its Co-Lab model, which aligns with the elements of CBE, to incubate a new SCL framework. The resulting toolkit, almost entirely developed by teachers, includes the kinds of models and tools that bring concepts to life for peers. Learn more about how the toolkit is part of an effort to make professional learning learner-centered. #Toolkit #TeacherLeadership
Video Resource Series for Understanding Competencies 
A series of five videos from KnowledgeWorks provides an overview of "What is a competency?" and related questions many educators and communities have when they get started with CBE.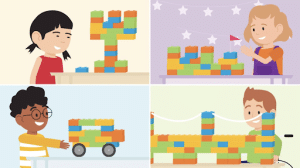 Each video is framed with a short explanatory text. #MeaningfulCompetencies #VideoResource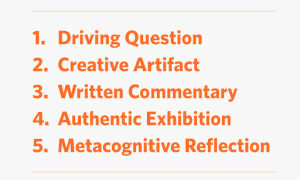 Rigor is often misunderstood and misevaluated in education spaces. In Springpoint's "Making High School Meaningful," explore five essential pieces of transformative learning experiences. The framework offers consistent rigor and is grounded in purpose. #MeaningfulAssessment #RelevantLearning
Teachers Making the Shift to Equitable, Learner-Centered Education: Harnessing Mental Models, Motivations, and Moves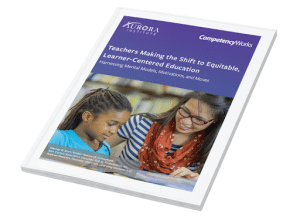 Dig into the theory and research underlying an equitable, learner-centered approach in the Making the Shift report. Explore entry points into the ideas and practices through the Making the Shift blog series, this webinar with report authors and practitioners Dr. Patrick Hardy and Chanda Hassett, or the Professional Learning Exercises for Teachers Making the Shift to Equitable, Learner-Centered Education. #Research #ProfessionalLearning #ChangeProcess
A collection of policy resources from the Great Schools Partnership that can help educators examine how their districts and schools are ensuring that the best equitable goals, guidance, and practices are secure, codified, and implemented. Policies aligned to the values, commitments, and practices for educational equity support continuity and accountability through staff, leadership, or school board changes.  #Policy #Toolkit #ChangeProcess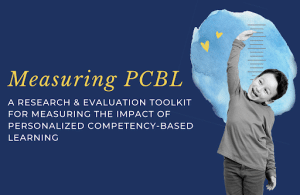 The South Carolina Department of Education offers a new resource created by partner reDesign to study and evaluate the impact of using personalized competency-based learning (PCBL) practices. The  toolkit is organized around nine core instructional practices – also called  PCBL inputs – and eight resulting learner outcomes for learner growth, beliefs, and experiences.   #Toolkit #CBEMetrics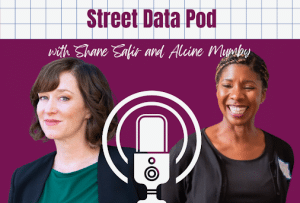 Listen to the Street Data Pod: Imagining the Next Generation of Education for thoughtful stories of school transformation. Hosts Shane Safir and Alcine Mumby use the book, Street Data: A Next-Generation Model for Equity, Pedagogy, and School Transformation, by Shane Safir and Dr. Jamila Dugan to explore movement towards learning and data that is humanizing, liberatory, and healing. While not explicitly framed as a competency-based approach, the authors' beliefs and practices resonate with Aurora's CBE definition. #CBEMetrics #Equity
Aurora Symposium 2023 Request for Proposals
Interested in presenting at the Symposium this year? We are accepting proposals for presentations through April 20, 2023. Session proposals should:
Address breakthrough policies and/or practices to advance education transformation

Be grounded in research and global best practices to advance high-quality, equity-driven personalized learning approaches and competency-based education systems

Provide leading-edge topics addressing key issues, knowledge needs, and challenges of the field through sharing lessons learned and promising practices for developing and implementing innovative, student-centered, new learning designs
Registration for our Aurora Institute Symposium 2023 is now open! Hold your spot today to attend the leading conference for transforming K-12 education systems, advancing breakthrough practices and policies, and implementing personalized, competency-based learning in Palm Springs, CA. Our Symposium is the premiere event for learning about cutting-edge promising practices, the latest policy developments and research, and future-focused trends in teaching and learning. #AuroraSymposium23