Innovation in the Air at Da Vinci Schools
CompetencyWorks Blog
---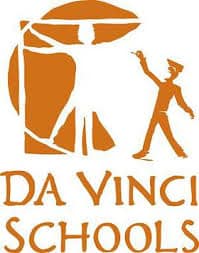 This is the first in a three-part series on Da Vinci Schools in California.
Innovation is in the air at Da Vinci Schools. Da Vinci Schools is now five schools, with the newest designed for students who are poorly served by typical high school models underway. However, Da Vinci isn't in the business of creating an ever-expanding scalable network. They want to create proof points and learning labs for others to come and explore what schools can be when we let go of the traditional model and open our minds to new ways of organizing learning.
The Da Vinci Model
Da Vinci got its start as an independent charter network through a remarkable partnership with Wiseburn Unified School District. Three of the schools are high schools with a focus on industry themes – Design, Communications, and Science – each serving approximately 500 students. Strong industry partnerships shape the schools, with Design focused on architecture and graphic design; Communications on computer science, journalism, strategic communications, and music & media; and Science on engineering biomedical and STEAM. The Da Vinci Innovation Academy is for K-8 and is designed to support students who are being homeschooled. The most recent is RISE, a "responsive, holistic, and integrated model that meets students who are disconnected from school where they are, geographically, academically, socially and emotionally, and will open up clear pathways to college and career."
What is consistent across all of the schools are strategies to help students learn to think critically and creatively. To develop these abilities, students learn primarily through doing (i.e., project-based learning). The secondary schools seek to create real-world learning experiences in the workplace. This requires strong strategies on creating partnerships with industry. However, as we stopped by the Da Vinci Innovation Academy and RISE, my biggest take-away was that the love of learning seemed to be emphasized more than preparation for college and career.
Reflection: I've been to three different meetings this month, all of which raised the issue of AI (artificial intelligence) and the consequences for the workforce and our communities. Many raise the point that there will be need for more preparation for high skilled areas. I'm wondering if Da Vinci's approach – what I think of as a very strong career tech approach that is rooted in a inquiry-based deeper learning pedagogy – might be the way of the future. We need to prepare students for college; the equity agenda demands that we make sure every student has that as an option. And, most, if not all, of us working in education generally think college is valuable for our children, nieces, and nephews. So we need to be honest with ourselves that it is still a path to higher income that every parent would want as an option for their children. Yet, the conversations about AI suggest that it is creativity, problem-solving, and very high tech skills that are going to be where the jobs are in the future. Thus Da Vinci's approach and that of Waukesha STEM might be the direction we all need to be going.
To What Degree is Da Vinci Personalized and Competency-Based?
The level of personalization was crystal clear at Da Vinci. However, I had a hard time discerning what features contributed to a competency-based approach while I was visiting. As I review what I saw during the quick site visit, drawing on the framework of design quality principles outlined in Quality and Equity by Design, I realize that I was having a difficult time only in that it was so integrated. Below are highlights of strategies and practices used by Da Vinci (or at least the two schools I visited):
Da Vinci has a clear purpose and an extended definition of student success that includes academics, higher order skills such as creativity and problem-solving, and becoming independent learners. They seem to excel in creating a culture of learning and community building. (Their Institute offers a course on Positive Student Culture highlighting the growth mindset and grit). The secondary schools all have advisories. At the Da Vinci Innovation Academy, there is a morning and closing meeting every day, an effective strategy for creating community as well as supporting students dealing with trauma or troubles in their lives. There is attention to mindfulness and teaching this mindfulness, as well as the habits of heart and mind, through modeling by teachers.  
Students are coached in learning the building blocks of learning, including social and emotional learning (what they refer to as compassionate communication) and habits of success. They use a developmental/coaching approach with social and emotional learning embedded in the instruction, not a curricular one. One of my favorite signs in an elementary classrooms was one that emphasized metacognition: I am thinking, wondering, picturing, feeling, reminds me of, figuring out, seeing.
Da Vinci schools are organized to help students to learn academic content, higher order skills, and the habits of learning. They are very personalized in their expectation that students are active learners who build the skills to manage their learning and in their responsiveness to students. The Innovation Academy is prepared for a high degree of differentiation. Students are homeschooled for lots of different reasons: autism, health, culture, trauma. Da Vinci Schools co-founder Matthew Wunder made sure I noticed the layout by saying, "The school is designed for kids with a whole lot of different needs. There are different room configurations. Some for the bouncy kid. Some for the quiet kid. Areas to work alone or breakout spaces for small groups."
At the Innovation Academy, student success teams meet every six weeks to reflect on student progress, problem-solving, and goal-setting. Teachers prepare pacing plans that help integrate what parents are teaching and what is being taught within the school. Parents can choose the grade level they want for their children to be taught at, whether it is above or below the age-based grade.
They have a very clear pedagogy rooted in the learning sciences with students as active learners, strong relationships, and project-based and inquiry-based learning. Projects abound at Da Vinci with quality indicators for every project to guide students in understanding expectations. (FYI, they have worked closely with the Buck Institute.) At the Da Vinci Innovation Academy, Wunder pointed out aspects of the pedagogy: constructivist, project-based learning, open-ended questions, checking for understanding, and compassionate communication. There aren't grades, and no signs of progress trackers were on the wall. They do use NWEA to double-check on student progress.
There is some transparency of the learning expectations. For example, Innovation Academy has examples of what students should know and be able to do for different levels with some description of what proficiency looks like. They are using a form of mastery-based grading that assesses students on learning objectives. In the secondary schools, students do POLs (presentations of learning) each semester to demonstrate their learning, and there is an exhibition event that involves employer partners, community members, and families.
One of the more interesting things is that Da Vinci enables students to learn above grade level. Students have the opportunity to earn college credits for free while they are in high school through the Da Vinci Extension (DVX), a college completion support program through partnerships with UCLA Extension and College for America at Southern New Hampshire University.
Reflection: Da Vinci relies heavily on what I call the "excellent educator" model: they hire very strong educators who help students learn through deep knowledge of the domains and strong coaching skills. Teachers are collaborative and address issues as they come up. This is all great; it would be great if every school could have this dynamic. However, big districts and schools converting to competency-based education with their current workforce systems need structures and school-wide practices to help teachers get a toe-hold on the new expectations. If they fully implement the culture and pedagogy of competency-based education, my guess is that the need for structures might diminish. As Michelle Rainey, principal of the Innovations Academy, reminded me, "Great systems grow great people."
See also: