Student-Centered Learning and Inclusion: Getting the Details Right
CompetencyWorks Blog
---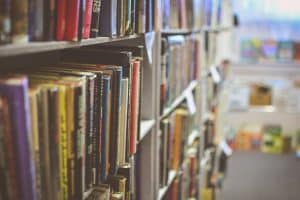 This post originally appeared at Education Week on March 29, 2018.
Will student-centered learning be a real long-term driver for equity and inclusion? As with so much in education reform, the devil is in the details.
Or to put it more positively, successful education reforms abide by a set of basic principles. They build from strong learning and human development research, build the capacity of key actors to effectively implement the reform, and align to the demands of an evolving society. Following this logic, the Students at the Center Framework is designed for success. The framework of personalized, anytime, anywhere, mastery-based, and student-owned learning capitalizes on an increasingly sophisticated understanding of learning sciences and whole-child theory and the development of new technologies. And the framework aligns to the demands of the 21st century by staying focused on ensuring students have the knowledge, skills, and dispositions essential for success and the capacity to make informed, active decisions in our society. Nevertheless, all the strong theory behind the framework doesn't guarantee its promise can be realized for all learners, including those with different levels of abilities (the focus of this piece). Even when adopting a student-centered framework shaped from research on equity and inclusion–as this one is–actors must still be explicit in how to build equity and inclusion into design, planning, and implementation.
To see this first hand, we look closely at a foundational principle of the Students at the Center Framework: student ownership, or agency. Agency is essential to all aspects of the framework. For learning to take place anywhere and anytime, students must be able to make active choices about where and how they learn; for learning to be competency-based, students participate in determining how and when they demonstrate their learning; for learning to be personalized, students have to understand and communicate their needs, skills, and interests. Providing students conditions to exhibit agency is an educational best practice and essential for students entering a world where they have to make more choices about how they live and learn.
Even though agency is critical to a student-centered approach, it can be difficult to ensure students with and without disabilities are actually able to act with agency. Like other traditionally disadvantaged subgroups, students with disabilities face a past and current history of both implicit bias and explicit discrimination that influence implementation of agency. In other words, entrenched individual stigmas, both propagated by adults and internalized by the student, may limit the opportunity of a student with a disability in making learning choices.
For example, a student on the autism spectrum or with emotional and behavioral disorders may be shielded from learning opportunities that emphasize social interaction; a student with a learning disability may be denied access to advanced coursework; a student with a physical disability can be discouraged from certain internship opportunities. In these cases, the initial decisions and assumptions by adults can create an environment where agency is not realized or even opportunity to act in agentic ways is not provided for students with disabilities.
The ironic and unfortunate fact about this outcome is that these students with disabilities–the students who stand to benefit most from being included in personalized learning and exercising agency–are the very students who are often denied to opportunity to participate. Related concepts of self-advocacy skills and self-determination are some of the most well-researched and effective principles of successful special education practice. Self-advocacy skills (defined as skills that enable students to understand their needs and rights, and develop the capacity to communicate this understanding) and self-determination (the capacity to act in service of freely chosen goals) are critical in helping students with disabilities succeed in K-12 education and essential to students' long-term success in postsecondary education, the workforce, and civic life.  Without these skills and capacities, students struggle when they have to ask postsecondary faculty for an accommodation, have to plan their own time and budgets, or need to advocate for their needs in housing situations or on the job. Losing the protections of IDEA in K-12 education and the pervasive support of parents and dedicated K-12 staff can be a huge culture shock for these students.
NCLD's recent report on self-advocacy skills and self-determination in personalized learning systems can be instructive in how the Students at the Center Framework can incorporate student agency in a more inclusive way. The report highlights three key considerations for states, districts, schools, and practitioners: 1) Reflect special education best practice in developing self-advocacy skills and self-determination in assessments, professional learning standards, and other measures of how an effective education is evaluated; 2) ensure implementation of the Framework incorporates key principles of accessibility at the outset of planning; and 3) build in explicit opportunities for all students to practice these skills and capacities.
Knowing that intentionality is a key factor in successful implementation of student-centered approaches, there are important questions for practitioners, leaders, and policymakers to ask themselves: Are we going to leave equity and inclusion to chance or will we explicitly build protections, supports, celebrations, and access into the day-to-day and long term work? The answer to this question will determine the answer to the question we began with: Will implementation of the student-centered framework be a real long-term driver for equity and inclusion? With sound frameworks, intentional education leaders, and following resources such as Agents of Their Own Success: Self-Advocacy Skills and Self-Determination for Students with Disabilities in the Era of Personalized Learning, it can be.
See also: