9 Lessons from Brain Science from Melina Uncapher
CompetencyWorks Blog
---
This post originally appeared at Getting Smart on April 13, 2018.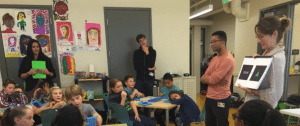 A high school chemistry teacher and a grandmother with Parkinson's disease spurred Melina Uncapher's interest in science. She earned her Ph.D. in neurobiology at UC Irvine. Her doctoral work, completed a decade ago at the beginning of the smartphone revolution, was on learning when attention is divided.
After postdoctoral studies at Stanford, Uncapher accepted a faculty position in Neurology at UC San Francisco, a medical school with a strong outreach mission. As cofounder and CEO of the Institute for Applied Neuroscience, Dr. Uncapher arms educators with information on how the brain works, and how an understanding of the science of learning can guide education practices. Her UCSF lab conducts research on how executive functioning (particularly attention, goal management, and working memory) contributes to academic achievement.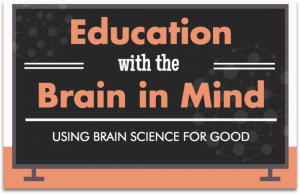 Dr. Uncapher is also Director of the Education Program at Neuroscape, a translational neuroscience center at UCSF founded by Adam Gazzaley, a force in neuroscience and expert on uses of technology to boost neuroplasticity.
Neuroscape developed assessments of executive functioning and is running dozens of studies in different populations to determine whether personalized, video game training can improve executive functioning and ultimately, academic outcomes.
Melina also leads a multi-university Science of Learning network sponsored by the National Science Foundation. Drawing on the faculty at Stanford, UC Berkeley, and UCSF, it investigates how executive function contributes to academic achievement in the middle years of childhood. She invited schools in the Santa Clara School District to join the study. About 1,000 3rd, 5th, and 7th graders in nine schools participated in the study. Dr. Uncapher talks about the study in this Digital Promise video:
A new phase of the NSF study was launched this month.
What Educators Should Know 
There are three stages of learning: encoding, storage, and retrieval, according to Dr. Uncapher. As a leading translator of what is known about the brain and how humans learn, she cites nine research-based lessons:
Paying undivided attention helps encode new learning into a stronger memory, making information meaningful and relevant.
Making learning socially or self-relevant helps boost the signal and encodes a stronger memory.
Learning at the edge of mastery provides challenge and boosts encoding.
Sleep helps storage- it solidifies and consolidates memory.
Blue light from our screens interferes with sleep. Avoid reading on a screen before bed.
Aerobic exercise can make the brain more plastic and ready to learn.
Stress and adversity can hinder the expression of executive function.
Practice brings knowledge out of long-term memory, and reshapes and restores it.
Activities that build agency (factors under learner control) boosts attention.
Melina speaks frequently to school staffs about these lessons learned. After a yearlong partnership with Uncapher, the Design Tech High educators view themselves as learning engineers – capable of applying research to improve student learning. They are seeing positive results and encourage other schools to use learning science.
Uncapher is a fan of the Learner Positioning System, an initiative of Digital Promise to improve personalized learning based on lessons from learning science.
Melina is a member of the academic advisory board of the recently announced Whittle School & Studio. She appreciates the effort to build a school system where the principles of the science of learning are built into the foundation of the school. "Innovating around the Science of Learning from the ground up, and building in processes to determine what works in what contexts, is a bold but important leap for education," said Uncapher.
For more on learning science Melina recommends:
This post originally appeared on Tom's Forbes column.
See also:
---
Sydney Schaef, M.BA., M.Ed., is an educator, entrepreneur, and school design consultant. She currently works as a Mastery Learning Designer at reDesign and a design consultant for Building 21. She served at the School District of Philadelphia from 2013-2015 in the Office of New School Models, and prior to that, served as Founder and Executive Director of a 501c3 nonprofit organization that led innovative education and youth development programs in East Africa. Follow Sydney on Twitter at @sydneyschaef.