Learner-Centered Tip of the Week: Starting the Year Off Strong
CompetencyWorks Blog
---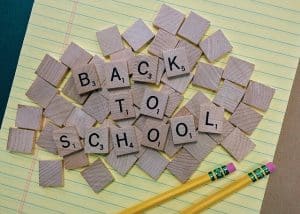 This post originally appeared on Courtney Belolan's website on September 2, 2016. Belolan is the instructional coach for RSU2 in Maine.
Welcome back! Students are back, and the buildings feel alive again. It is the end of the third day, and we are already settling into the year. As you and the learners get ready to start new learning adventures this year, keep these ideas in mind:
1. School and Classroom Culture Is Dynamic
Many teachers spend time at the start of the year working with the students to build culture. This is a hugely important step to creating the environment needed for learner centered and proficiency based systems to be successful. Even more important is setting up a plan for maintaining culture, and keeping it alive throughout the year. Visions, codes of conduct, SOPs, Flowcharts, all of these culture tools need to grown and change in response to feedback from the day to day, week to week, and month to month life of the classroom. Here are some ways to plan for culture maintenance from pK-graduation:
– regular team/class meetings (as much as every day, as little as once a month)
– a Parking Lot
– regular, simple self reflection on the vision and code of conduct
– recognition based on the vision and code of conduct
2. Practice Routines
Learners at every age and stage need opportunities to practice routines and procedures. Make sure you are giving those opportunities. Tell the learners what the routine is, model it, then have them practice right then and there. Use this for anything from attention-getting routines to moving furniture into different arrangements. For example, if you want learners to quiet down when you give them a signal (like a hand in the air) teach it to them. Tell them to talk to one another so the group can practice. Then practice a few times until they get it the way you want it. Remember to honor the purpose! If you want them to be quiet before you talk, wait until they are all quiet until you talk! If they need to practice again, practice again right then and there.
3. Distill Learning After Team Building and Problem Solving Exercises
Team building exercises and problem solving activities are a fantastic way to build community, culture, and highlight the dispositions we want our students to hold on to as they start to wrestle with new ideas and skills. Be sure to support that transfer by explicitly naming and recording the attitudes and dispositions as part of the debrief discussion. These can then be referred to later in the year when students are working through learning and hit a difficult spot.
See also:
---
Courtney Belolan works at RSU 2 in Maine where she supports K-12 teachers with performance-based, individualized learning. Courtney works closely with teams and teachers as a coach, and with the school and district leadership teams as an instructional strategist. Courtney has worked as a 6-12 literacy and instructional coach, a middle level ELA teacher, an environmental educator, and a digital literacy coach. Her core beliefs include the idea that the best education is one centered on student passions and rooted in interdisciplinary applications, and that enjoying learning is just as important as the learning itself.