Moving Toward Mastery Blog Series Conclusion
CompetencyWorks Blog
---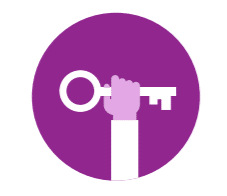 This is the final post in a series that aims to make concepts, themes, and strategies described in Moving Toward Mastery: Growing, Developing, and Sustaining Educators for Competency-Based Education accessible and transferable. Links to the other articles in the series are at the end of this post.
Over the past six weeks this site has shared nine posts about Moving Toward Mastery, a report focused on growing, developing, and sustaining educators for competency-based education. (See the bottom of this post for links to all posts in the series.) Each post has expanded upon a theme from the report and worked to translate ideas into practical actions for leaders. As the blog series comes to a close with this tenth and final post, I am compelled to share my own reflections on the vision, the process, and the possibilities ahead.
I have been working on Moving Toward Mastery for almost a year. From the outset it has been a profoundly collaborative effort—over one hundred people participated on the technical advisory group, I have interviewed over two dozen leaders, and I have connected with many people working in the field to turn the report's ideas into practice. Before I write anything else, I need to write this: thank you to the community of passionate people who tuned in and turned out to make this project possible.
As this blog series wraps up, I am reflecting on three things.
There is a powerful community of educators, leaders, and advocates who are passionately and actively engaged in transforming teaching in order to transform public education. Many of these individuals and organizations are profiled in case studies throughout the Moving Toward Mastery report. Others co-authored blogs, sent input, or referred me to schools and districts doing amazing work. What is needed now is the infrastructure to organize this community for collective impact. There are exciting examples of this, like the Network for Transforming Educator Preparation and the Teacher Preparation Transformation Center. These and other networked efforts are steps toward harnessing individual efforts and expertise for greater systemic, policy, and cultural impact. I hope that the field will continue to collaborate, align, and look for opportunities to leverage resources and experience for collective impact.
While transformational change is incredibly hard, the political and public environments hold possibility for meaningful progress. It is easy to focus on all the ways that we continue to rely on the status quo when it comes to preparing, supporting, and developing teachers. While this is true, it is only part of the story. When I zoom out and scan the broader context around innovation and reform today, I see plenty of signs that now is as good a time as any—maybe even a uniquely good time—for real change. The federal government grants new flexibilities to states around assessment and evaluation and is beginning to shift how teacher preparation programs are evaluated. Over 95% of states have competency-based policies on the books; 35% of states are considered "advanced" with regards to competency-based education policy. Though contentious, communities around the country are having valuable public conversations about what it means to value and support teachers. My point is this: while the road is certainly long, the currents of change seem to be headed toward competency-based education.
The work must be community driven. I feel strongly that transforming teaching is vital to achieving equity in education. I also feel strongly that equity is a process, not just a set of outcomes. In other words, achieving equity is as much about engaging and empowering communities who have been traditionally marginalized as it is about showing their outcomes on paper. To me, transformation is not just a slate of changes to policy and systems. It is also a process of engaging communities to lead, empowering teachers to be experts, and increasing diversity so that teaching forces resemble the communities they serve. I truly believe that the journey is vital to the destination, and that the only way to arrive at a transformed teaching force able to advance equity is to practice inclusion and empowerment along the way.
Thank you for reading, questioning, challenging, and sharing. I look forward to the work to come.
Read the entire series:
About the Author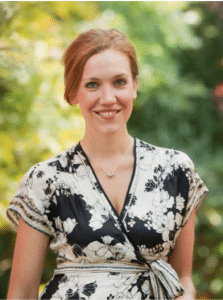 Katherine Casey is Founder and Principal of Katherine Casey Consulting, an independent organization focused on innovation, personalized and competency-based school design, and research and development. Katherine was a founding Director of the Imaginarium Innovation Lab in Denver Public Schools, supporting a portfolio of almost 30 schools across Denver and spearheading the Lab's research and development activity. Katherine was a founding design team member at the Denver School of Innovation and Sustainable Design, Denver's first competency-based high school. Prior to her time in Denver, Katherine worked in leadership development, philanthropy, public affairs and higher education. She received her BA from Stanford University and her Doctorate in Education Leadership from Harvard University.